Farm to Table Recipes: Menu Ideas That Are Tasty & Simple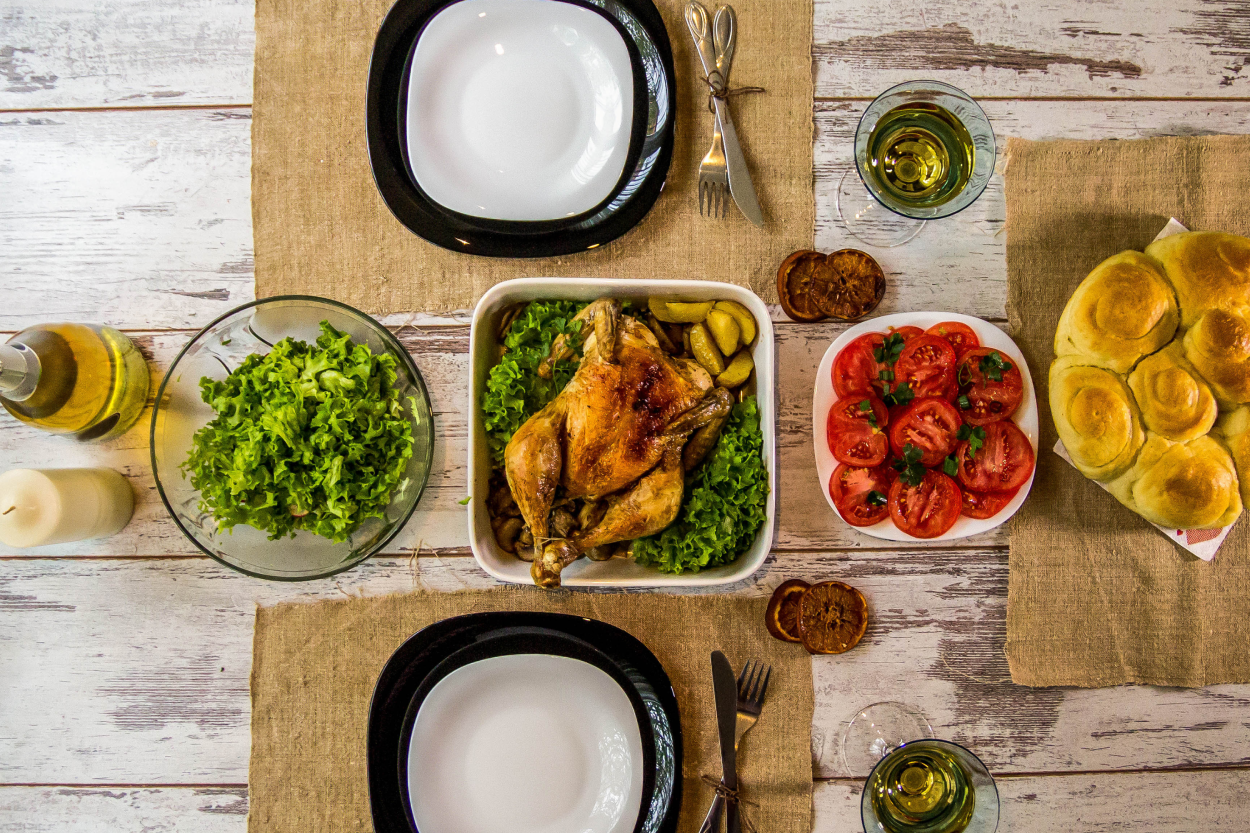 The origins of the food on your plate matter. Deeply.
This is one of the core beliefs of the farm-to-table movement, and one we share here at Grass Roots.
Keep reading for clarity on exactly what "farm to table" means, plus:
What is farm to table? 
"Farm to table" refers to a food movement that emphasizes the transfer of fresh ingredients from local farms directly to restaurants or your home kitchen. Food that's farm fresh. 
Reducing the number of intermediaries between the producers and consumers of food leads to: 
Fresher, more satisfying meals
Ecologically sustainable food sourcing

Reduced greenhouse gas emissions due to a reduction in overseas food imports

More nutritious and higher-quality meals
Greater transparency and traceability.
The key components of a farm-to-table system
1. Local sourcing
Farm-to-table menus rely on regionally-sourced ingredients, which supports local farmers and reduces the major fossil fuel consumption associated with importing ingredients from outside the country.
2. Seasonal ingredients
Rather than forcing nature to match our timeline, farm-to-table menus emphasize seasonal eating; enjoying food that's more likely to be fresh and easily available. 
Aligning with natural cycles is something our co-op of regenerative farmers practices, too. Learn more about the seasonality of raising animals.
3. Sustainable practices
Farm to table often goes hand in hand with sustainable farming practices like regenerative agriculture, which emphasizes working with the land by cultivating soil health, biodiversity, and responsible land stewardship.
When referring to meat, farm-to-table sustainability also usually means that the meat was sourced from a pastured farming operation instead of a conventional feedlot. On typical feedlots, animals are often grain finished in order to fatten them for sale/harvest, but then encounter a host of health problems because grain is not their natural diet. 
Choosing an ethical regenerative agriculture meat producer is one of the best ways to be sure your family doesn't eat grain fed and grain finished meat.
4. Support rural American farmers
By supporting local farmers and producers, most of whom live and work in rural communities, the farm-to-table movement contributes to the growth and sustainability of those local economies and the distribution of resources all across the United States.
Come meet a few of our Grass Roots farmers.
Farm-to-table recipes and tips
Below, you'll find 10 of our favorite farm-to-table recipes. 
They all use pasture-raised meat that comes directly to you from the farmers who raised that animal according to ethical regenerative agriculture principles. And as much as possible, we suggest looking for a farm-to-table source for the additional ingredients.
When selecting a farm-to-table meat producer, our top recommendations are:
1. For chicken, look for keywords like pasture raised.
2. For beef, make sure the meat is grass fed AND grass finished. Both terms are essential.
3. For pork, the terms to look for are pasture raised or forested.
4. Look for information on their shipping processes. Some farm-to-table operations ship meat cold or partially frozen, which can impact freshness and taste. Ideally, you want meat that's flash frozen immediately after harvest and shipped with sufficient dry ice. Learn more about our year-round shipping process.
5. Most importantly, choose a producer that practices regenerative farming.
5 farm-to-table beef recipes we love
This recipe is about to become your new slow cooker favorite. We'll say no more - just dive in!
Bite-size bursts of flavor. Robust garlic, salt and freshly ground black pepper, and creamy butter over juicy grass-fed and grass-finished sirloin steak. This is a great appetizer or finger food option for your next get together.
This reverse searing guide actually includes two recipes. With just a little salt and pepper and olive oil, reverse searing is one of our favorite ways to cook a perfectly moist steak. Plus, the extended oven time leaves you free to make your farm-to-table side dishes, or relax with a glass of wine.
This recipe is a great way to make use of any leftover vegetables before you stock up at the farmer's market again. We used zucchini but you can easily swap that for whatever veggies you have on hand for a healthy and flavorful light lunch, or add a farm-to-table salad and rice to make it a hearty addition to your dinner menu.
The nutritional properties of beef liver can benefit the immune system, tissue repair, and energy production. With seasoned beef liver harmonizes with caramelized onions, while crispy fried potatoes add a delightful crunch, all united by a savory sauce, creating a rich and balanced taste sensation that lingers with every savory bite.
5 farm-to-table chicken recipes we love
Aromatic spices and a delicate sweet and tangy flavor profile meets pasture-raised boneless chicken thighs. Served over fiber-rich cauliflower rice, this is one of those healthy meals that still feels indulgent. Enjoy!
When the occasion calls for comfort food, this is the dish you want. If combining Caesar salad flavors with a creamy pasta seems odd to you, we strongly encourage a daring attitude to give this one a try. We bet you'll fall in love as quickly as we did!
A decadent dish that impresses with its flavor and then has the room oohing and aahing when they find out it's keto-friendly. When we want a quick weeknight meal that still feels special, this is our go-to.
If you're entertaining guests in the near future, or just whipping together a quick and satisfying meal for one, consider this farm-to-table chicken and veggies board. The juxtaposition of the sweet honey and garlic cloves with the bright and crisp lemony yogurt is a total winner.
Originating in the Basilicata region in Southern Italy, this recipe puts pasture-raised chicken and peperoni crushi (Italian fried peppers) front and center. There's a mild sweet and spicy flavor that'll provide a refreshing change to your regular rotation of recipes.
Farm-to-table menu ideas for meat lovers
Creating an excellent farm-to-table menu for meat eaters requires careful consideration of the meat's source and the sustainability practices used to produce it. Here are some tips to help you construct an outstanding farm-to-table menu that includes meat:
1. Numero uno will always be selecting a producer that proudly practices regenerative agriculture. We've said this a lot, and with good reason. Regenerative farming is the gold standard of meat production.
2. Consider flavor balance and contrast. A well-balanced menu includes dishes that combine different flavors, textures, and colors to create a memorable culinary experience. Even on a regular weeknight, make it special!
3. Explore different culinary techniques and ingredients to complement your pasture-raised meats. If sautéing is your default, consider grilling instead. Or if roasting is your favorite, experiment with adding fermented or pickled sides to add depth to the menu.
4. Incorporate a light "Did you know?" element to the meal by educating your guests on what regenerative agriculture means and why you chose to serve pasture-raised meat.

Ready to plan your next farm-to-table feast? Start with our customer favorite bestsellers.
---