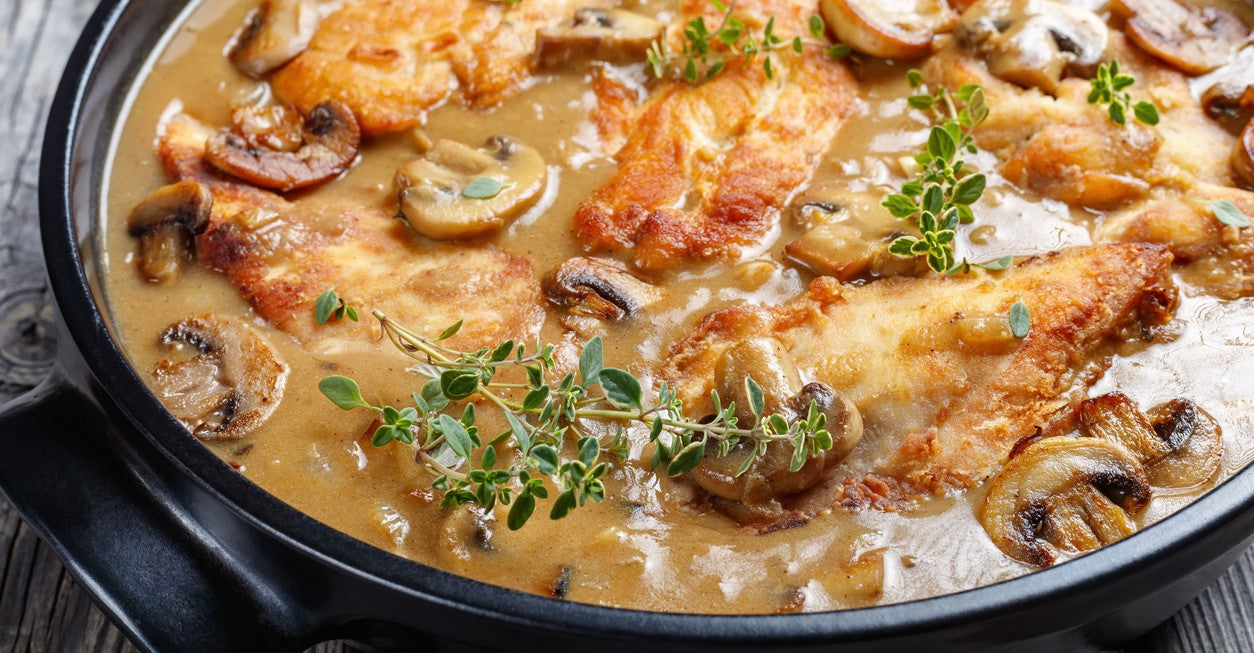 Are you looking for a delicious and easy-to-make dinner option? Look no further than Chicken Marsala! Whether you're looking to impress guests or simply want a satisfying weeknight meal, Chicken Marsala is sure to become a favorite in your recipe collection. So grab your apron and let's get cooking!
Ingredients
Mushrooms, sliced
12 ounces
Heavy whipping cream
1 cup
Xanthan gum (optional)
1 tsp
Instructions
Pat dry chicken with a paper towel, and season with salt and pepper.
Bring 1 tablespoon of butter and avocado oil to sizzle on the skillet.
Brown the chicken on both sides for 2-3 minutes over medium-high heat until lightly golden brown. Set aside on a plate.
Add another tablespoon of butter to the skillet and add the mushrooms, shallots, and garlic. Saute until the mushrooms are tender.
Deglaze the pan with the bone broth, leaving the mushrooms and shallots in the skillet. Add the heavy cream and stir.
Turn the heat down to a simmer and reduce the sauce by about a third.
Add the marsala wine and remaining butter. Whisk.
Put the chicken and any juices back into the sauce and simmer until the chicken is cooked through (about 165 F).
Thicken with xanthan gum (optional).
Enjoy!
---