Grilled Drumsticks Wrapped in Bacon | Great for a Quick Weeknight Meal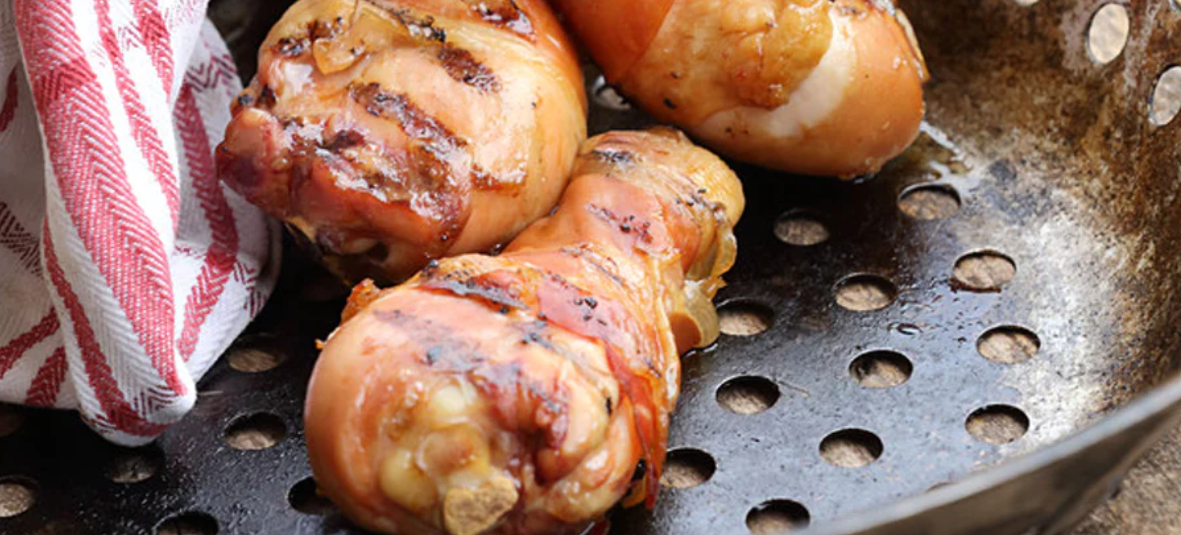 makes:

6

total time:

22 min

cooking difficulty:

Easy

Tags:
Ingredients
Freshly ground black pepper
1/4 tsp
Extra virgin olive oil
1 Tbsp
Instructions
Preheat the grill to medium-high heat.
In a small bowl combine salt, pepper, garlic powder, and paprika. Sprinkle seasoning mix over the drumsticks.
Wrap each drumstick with a slice of bacon.
Grill for about 6 minutes. Turn the chicken over and grill for another 6 minutes.
Remove chicken from the grill when the internal temperature is 165°F. Serve immediately.
---