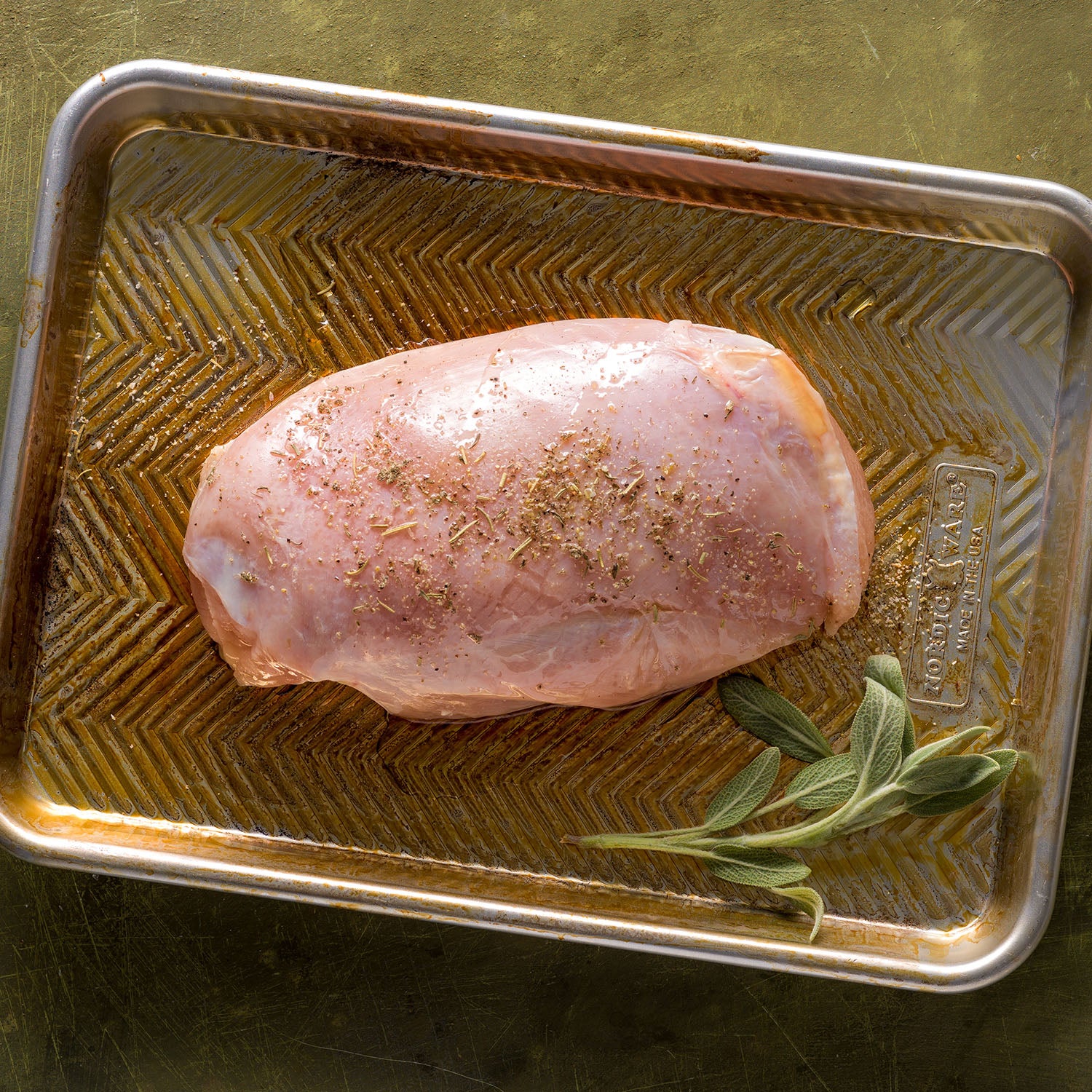 1.25 lbs
Pasture Raised Turkey Breast, Boneless
$24.95
Regular price
/
Shipping
calculated at checkout. Free shipping for orders over $149.
---
While you wait for this product to come back in stock, try our delicious Chicken Breast.
Our boneless and skinless turkey breast is a little leaner than chicken breast but packed with just as much flavor. Our plump turkey breasts are slightly smaller but plumper than conventionally raised because our turkeys are raised to be well-balanced which is healthier for the animal and you. Simply seasoned with salt, onion powder, and garlic powder then seared on both sides makes for a quick meal. You can also roast or smoke it low and slow or bread and fry it.

Weight: 1.25 lbs (1 breast)
Serving size per package: 2-3
Temp Guide: USDA Internal 165°
Cooking Method: roast, smoke, grill