Turkey & Cranberry Sliders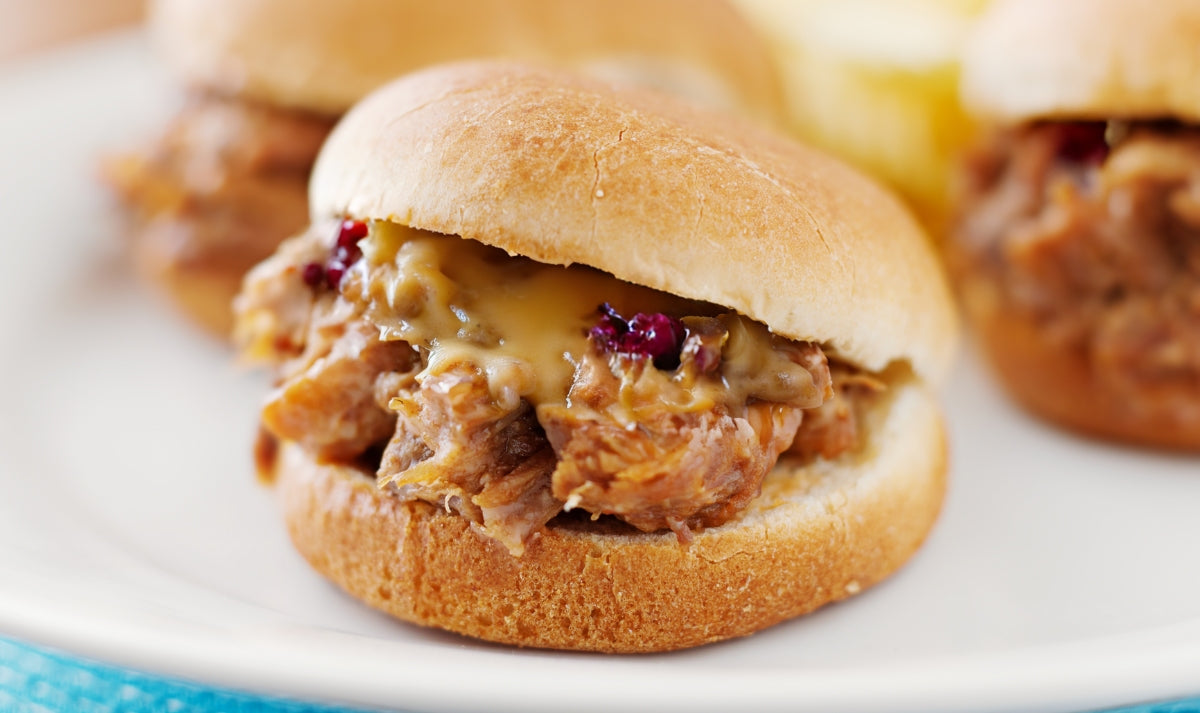 These slicers have a balance of sweet and savory flavors. The combination of turkey, cranberry sauce, and cheese is a classic one, and the mustard adds a zesty kick. The sweet rolls provide a nice contrast in texture and taste. It's a delicious and satisfying combination of flavors and textures.
Along with 3 cups cooked shredded turkey leftovers, you will need:
makes:

6

total time:

25 minutes

Tags:
Ingredients
Prepared cranberry sauce
1 cup
Your favorite cheese (swiss is a great option!)
6 slices
Dijon honey mustard
1 tsp
Utensils
Baking sheet
Whisk or fork
Non-stick parchment paper
Foil
Instructions
Preheat your oven to 325 degrees F and line a large baking sheet with non-stick parchment paper.
Separate the sweet rolls (top and button), placing the bottom half of each roll on the baking sheet.
Layer your sweet rolls with turkey, cranberry sauce, and cheese. You can get creative with the ingredients you use! Place the top of the bun back onto the sandwich.
Whisk together mustard, garlic powder, melted butter, and poppy seeds. Brush the mixture over the top of the sandwich using a brush or spoon.
Cover with foil and bake for around 15 minutes or until the cheese is melted.
For a crispier crust, remove the foil and bake for an additional 3 minutes uncovered.
---