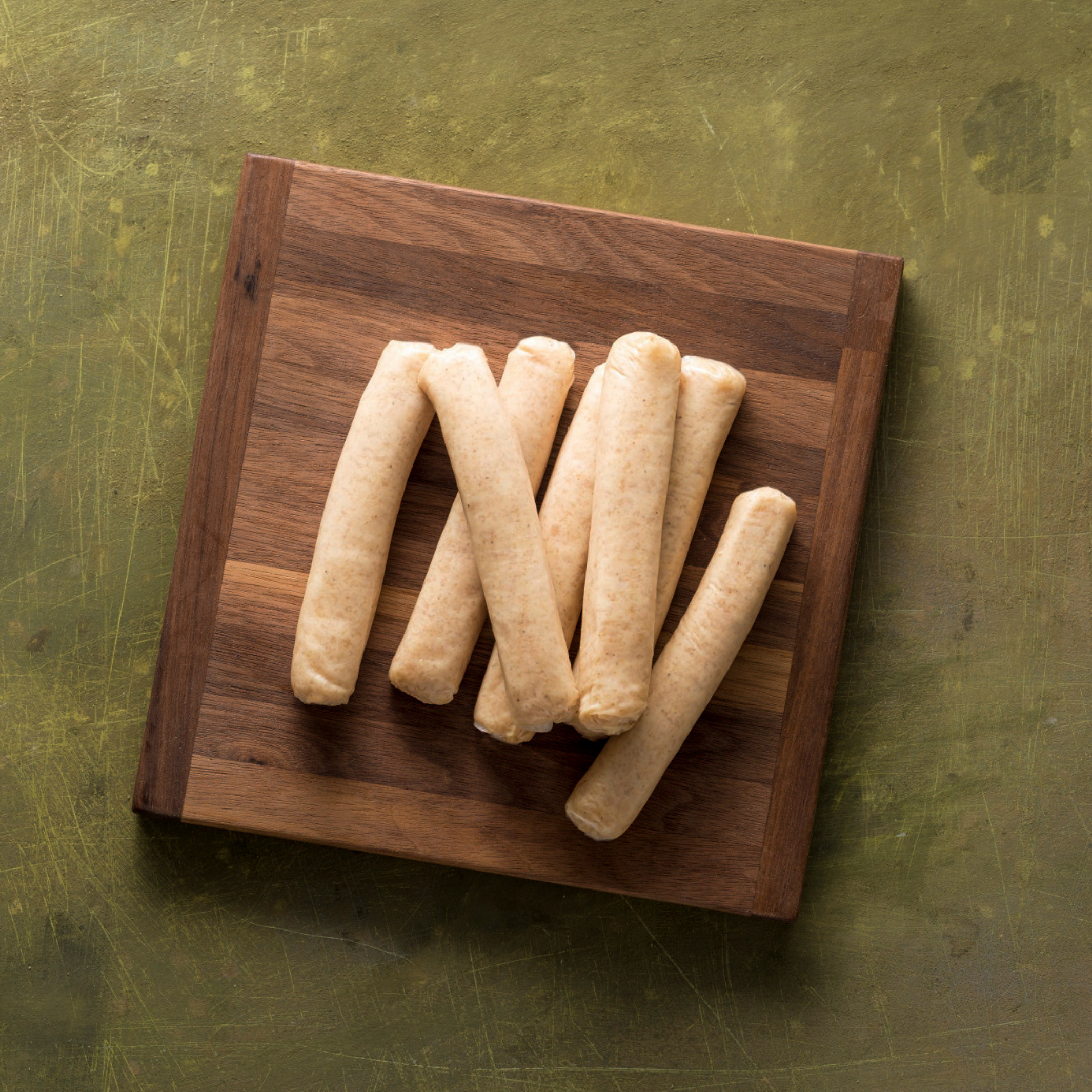 1 lb
Sugar Free Pastured Chicken Sausage, Breakfast Links
$15.95
Regular price
/
Shipping
calculated at checkout. Free shipping for orders over $149.
---
While you wait for this product to come back in stock, try our delicious Sugar-Free Italian Chicken Sausage.
Our sugar-free chicken sausage links are a finer grind of lean breast and dark drumstick meat with just enough fat to keep it tender, juicy, and flavorful. Our proprietary spice blend of savory sage, peppercorns, and a handful of other secret herbs perfectly complements but doesn't overwhelm the flavor of our pastured chicken. A lighter take on traditional breakfast links, these go great with the usual—eggs, pancakes, biscuits, and waffles to name a few.
Ingredients: chicken, chicken skin, salt, spices, and natural spice extractives, stuffed in collagen casing
Weight: 1 lb (7-8 links)
Serving size per package: 3-4
Temp Guide: USDA Internal 165°
Cooking Method: skillet, oven