Cheesy Pork and Egg Breakfast Bake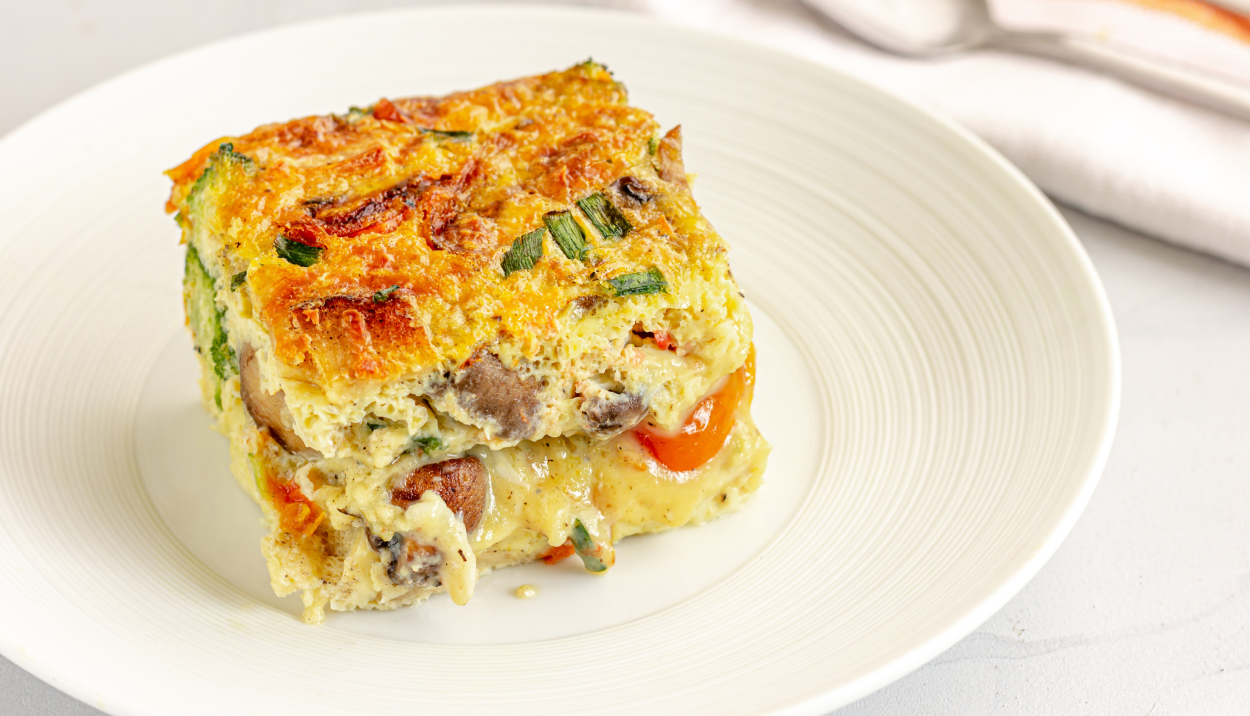 Each forkful reveals a creamy, velvety consistency, thanks to a luscious mixture of whisked eggs and whole milk that forms the heart of this delectable dish. The eggs provide a delicate fluffiness, while the milk adds a subtle creaminess that complements the robust flavors of the of forested ground pork.
makes:

4-6

cooking difficulty:

Easy and yummy

Tags:
Ingredients
Orange bell pepper, diced (about 1/2 cup)
1
Green onions, chopped
1/2 cup
Sharp cheddar cheese, shredded
1 1/2 cup
Utensils
3-quart baking dish
Large skillet
Large bowl
Instructions
Heat oven to 350 degrees and grease a 3-quart baking dish.
In a large skillet, brown the pork and the onions. Add in the bell pepper halfway through.
Drain the excess oil from the skillet, if any.
In a large bowl, whisk the eggs together.
Add in the milk, cheese, chopped green onions, salt, and pepper, mixing thoroughly.
Add the cooked meat and vegetables to the bowl and stir.
Pour the contents into the greased baking dish and cover.
Remove from the oven and let sit for 5 minutes.
Enjoy!
---