Super Quick Leftover Lamb Stew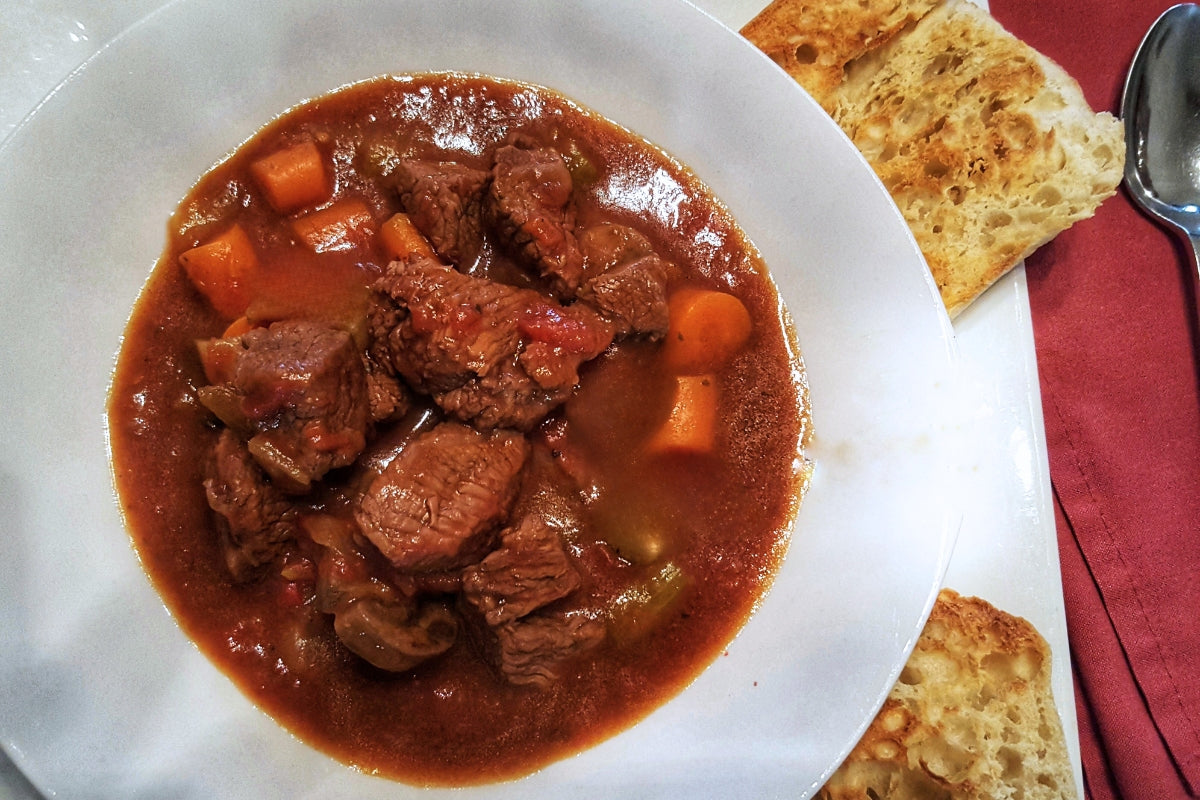 Not sure what to do with all your leftover lamb, and want to have a savory, cozy meal? Look no further!
This dish has a rich, savory lamb flavor with a combination of spices, sweetness from the vegetables, and a hint of tomato tang. The choice of fat and herbs provides additional layers of taste and aroma. It is a hearty and satisfying stew with a blend of different flavors and textures.
You will need: 2-3 cups of cooked leg of lamb, shredded or cubed, along with:
makes:

4

total time:

40

Tags:
Ingredients
Ghee, leftover lamb fat, or coconut oil
1 Tbsp
Ground cinnamon
1-1/2 tsp
Bone broth or vegetable stock
4-1/2 cups
Fresh parsley or cilantro
1 bunch
Instructions
Add all ingredients to a large soup pot with your cooking fat and cook on low to medium heat until translucent.
Add garlic, spices, and the tomato paste and cook for an additional 10 minutes.
Add the lamb meat and bone broth and stir together.
Toss in your bay leaf and simmer covered on low to medium heat for 30 minutes. Serve and enjoy!
---