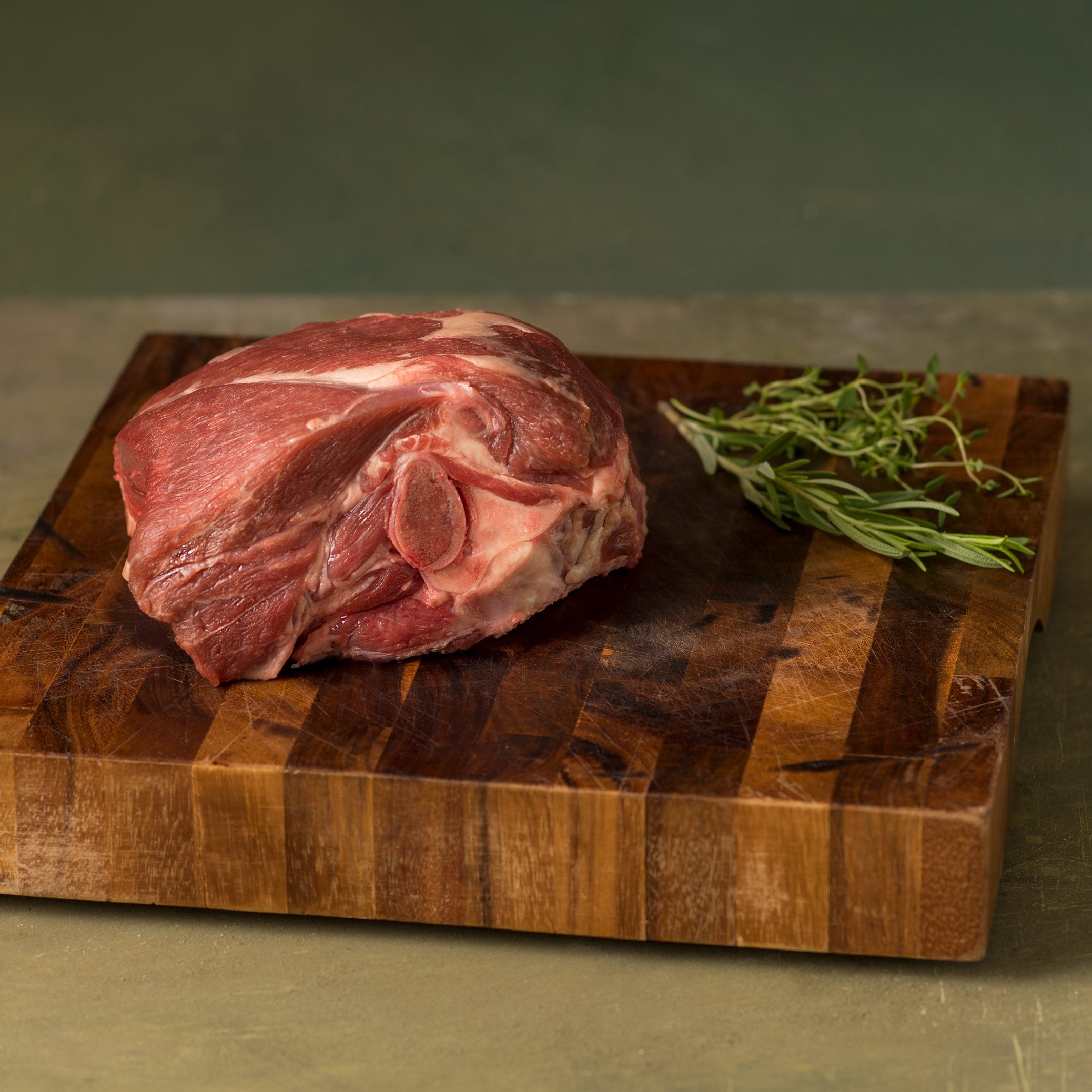 2 lbs
Grass-Fed Leg of Lamb Roast, Bone-In
$50.95
Regular price
/
Shipping
calculated at checkout. Free shipping for orders over $149.
---
While you wait for this product to come back in stock, try our delicious Ground Lamb.
Our bone-in pastured leg of lamb will deliver the most flavorful lamb roast to your table. This is a tender cut of meat so no need to marinate or braise it. Simply rub it with olive oil, season with salt, pepper, and the herbs of your choice (thyme, mint, and herbs de Provence work well) and roast it. Break out your best serving platter for this special meal.
Weight: 2 lbs (1 roast)
Serving size per package: 3-4

Temp Guide: USDA Internal: 145° let rest 3 minutes
Cooking Method: roast, smoke
Recipe to Try: Leg of Lamb Roast