Smoked Paprika Chicken Drumsticks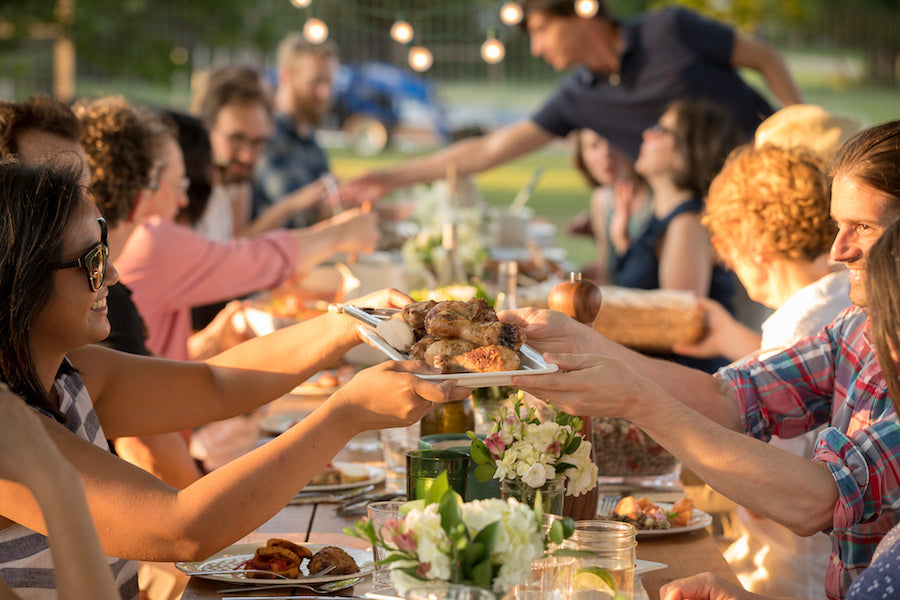 Another recipe from Lycia and Taylor at Blackboard Grocery & Eatery in Fayetteville, Arkansas. These two helped us throw a wicked on-farm, farm-to-table dinner party and are kind enough to share their recipes from the event so that you can party in your home kitchen, too. This one is particularly delicious, and so simple we recommend it for a weeknight dinner, too.
With this recipe we were lookin' for a little color with this recipe, and paprika makes for the prettiest food. We also wanted to tie in the flavor from the roasted sweet potato salad we served on the farm table as well. Not to mention we love love love this seasoning. Seriously, we love it!
Utensils
Small pot
Sheet pan
Raised rack
Instructions
Preheat oven to 425 degrees.
Pat all the drumsticks dry with a paper towel. Toss drumsticks in the spice rub.
Heat honey and lemon mixture over a low flame in a small pot.
Arrange drumsticks on a sheet pan and roast for 20 minutes.
Brush with any remaining paprika mix as well as honey and lemon mixture. Coat both sides. Be sure and flip the pieces and coat. Every. Single. Inch.
Tip: when you do this step, bring the whole pan out of the oven and shut the dang door so you can keep all that heat in. Besides, it's hot as heck these days!
With the drumsticks now flipped, cook for another 10-20 minutes until chicken temps to 165 degrees and juices run clear.
Let cool on a raised rack for crispy finish.
---