Oven Fried Chicken and Mac and Cheese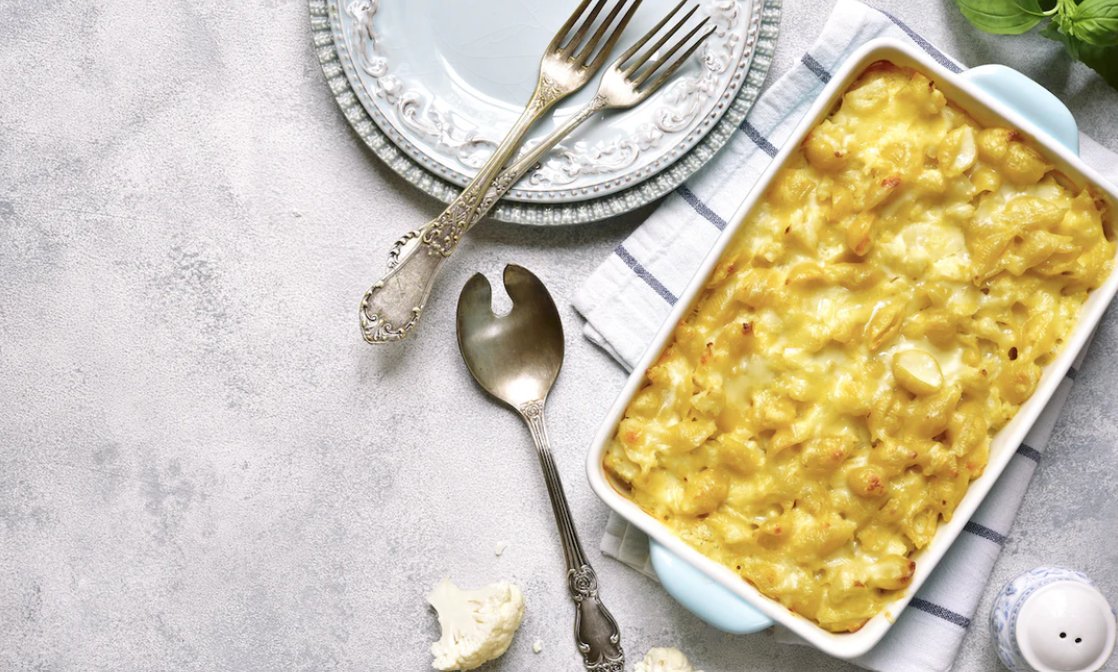 The classic American combination of fried chicken and mac and cheese provides a comforting meal during those cold winter nights, or if you are craving something that brings you back to childhood. This recipe is fairly easy to make and uses an oven fried chicken technique which is a bit healthier but every bit as crispy and delicious as the deep fried version.
Corn flakes and panko are combined to give these chicken tenders their crunchy exterior. Paired with this ultra creamy macaroni and cheese recipe makes it the perfect meal.
There are really only three ingredients to this mac and cheese recipe; elbow noodles, cream and shredded cheese. The trick is to gradually add the cheese to the steeping cream to get a smooth texture to the sauce.
Ingredients
All purpose flour seasoned with
1/2 cup
Kosher salt and fresh cracked pepper
1 Tbsp
Instructions
Preheat the oven to 425 degrees.
Place a rimmed baking sheet in the oven and add 1/2 cup of cooking oil to the pan.
Grind the panko and the cornflakes in a blender or food processor until they are a fine crumb.
Place the flour, egg, and cornflake mixture in three separate bowls.
Once all of the chicken has been breaded, place them onto the baking sheet in the hot oven. Using tongs, roll the chicken around in the hot oil until they are coated.
Bake for about 8 minutes and then flip them over and bake for another 6-7 minutes until they are cooked through to an internal temperature of 165 degrees.
While the chicken is baking, cook the noodles, then drain and set aside.
In a large pot, heat the cream to steeping on medium heat, being careful not to let it boil. Add shredded cheese a bit at a time, stirring constantly.
Once the cheese is completely incorporated add the noodles to the sauce and stir until completely coated in rich and gooey cheese sauce.
Serve them on top of the creamy mac and cheese.
---