Mediterranean Chicken Drumsticks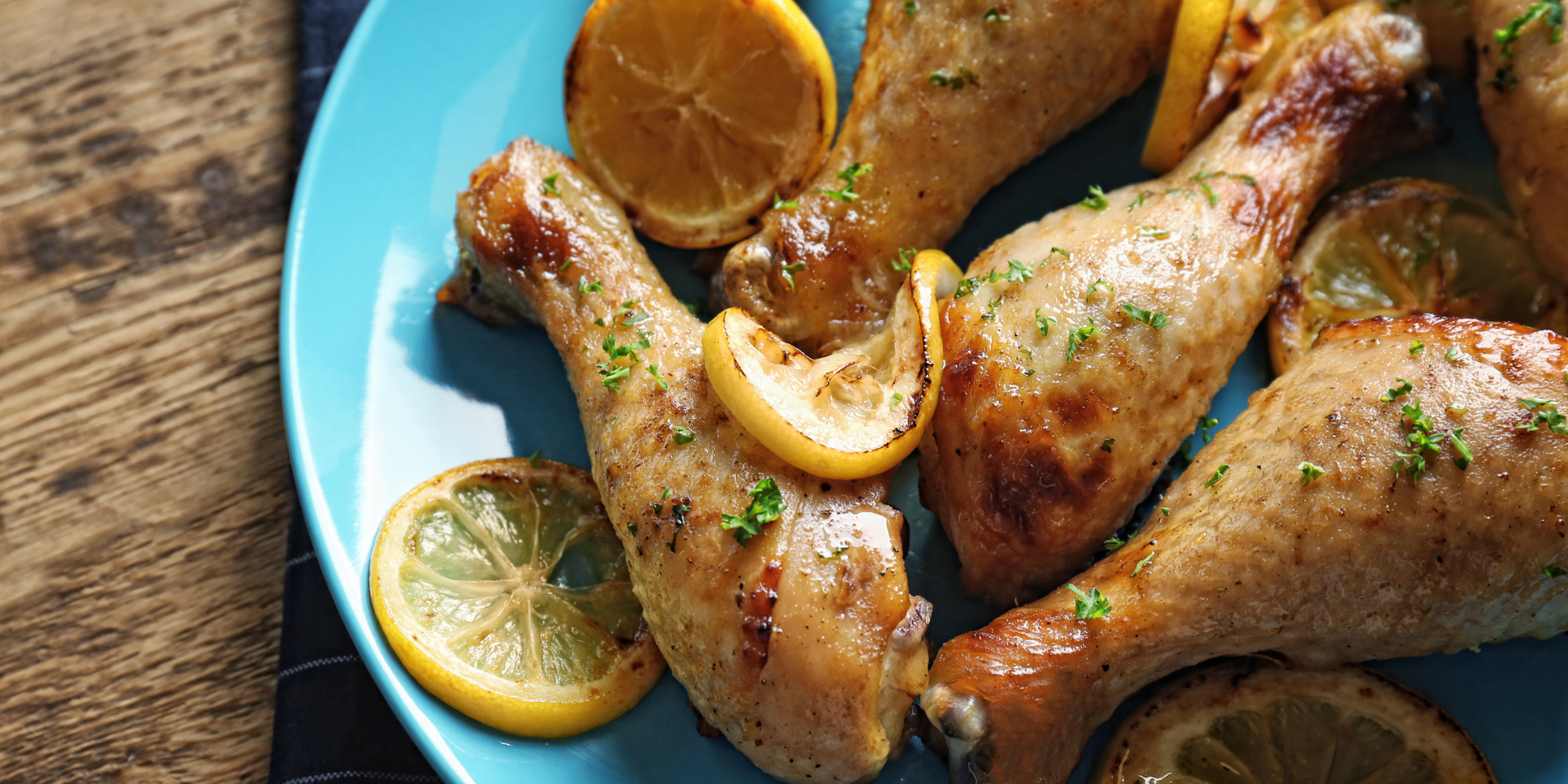 Bursting with vibrant flavors and inspired by the rich culinary traditions of the Mediterranean region, this dish is a true delight for chicken lovers and food enthusiasts alike. With its succulent and tender meat infused with aromatic herbs and zesty citrus, our Mediterranean Chicken Drumsticks are sure to transport you to the sun-soaked shores and lively markets of the Mediterranean. Whether you're hosting a dinner party or simply craving a satisfying weeknight meal, these chicken drumsticks are the perfect choice.
Ingredients
1 package (1.35-1.65 lb.)
Ground Coriander
1 1/2 tsp
Turmeric Powder
1 1/2 tsp
Red Onion, Thinly Sliced
1 medium
Garlic, Thinly Sliced
5 Cloves
Carrots, Cut Into ½" Rounds
5 Large
Chicken or Vegetable Broth
1/2 cup
Fresh Parsley, Chopped
1/4 cup
Fresh Dill, Chopped
2 Tbsp
Instructions
Preheat the oven to 375 degrees.
Make the spice mixture of salt, pepper, coriander, cumin, dried dill, garlic powder and turmeric powder. Rub the chicken all over with the spice blend and allow to rest for 10 minutes.
Heat ½ tablespoon olive oil in a small pot over medium heat. Once hot, add the carrot rounds and coat them in the oil. Allow them to cook for 2 minutes, stirring occasionally, then stir in the fennel.
Cook for an additional minute, then add the 2 tablespoons of water to the pot. Cover the pot and reduce the heat to medium-low.
Allow the vegetables to steam for 3-5 minutes, or until they are on their way to being tender. Set aside.
Heat a large oven-safe pan over medium-high heat and add 1.5 tablespoons of olive oil. Once the oil is hot, add the chicken skin side down to the pan. Allow them to sear undisturbed for 3-5 minutes, or until the the skin side is nicely browned.
Flip the quarters over and sear for an additional 3-5 minutes on the other side. Remove from the pan and set them aside.
Add the sliced onion and saute for 3 minutes, or until they begin to soften.
Sprinkle in the sliced garlic, carrots, and fennel. Saute for 30 seconds or so, then add in the broth. Cut the lemon in half. Slice one half thinly and add the slices to the pan. Squeeze the other half of the lemon into the pan. Add the chicken back to the pan, arranging the vegetables around the chicken.
Season the pan with a pinch of salt and pepper. Allow the pan to cook on the stovetop for an additional minute, then transfer the pan to the oven for about 40-45 minutes, or until the chicken reaches an internal temperature of 170 degrees.
Chop the fresh parsley and dill and liberally sprinkle them all over the pan before serving.
---