Grilled Picanha Steak with Chimichurri and Veggies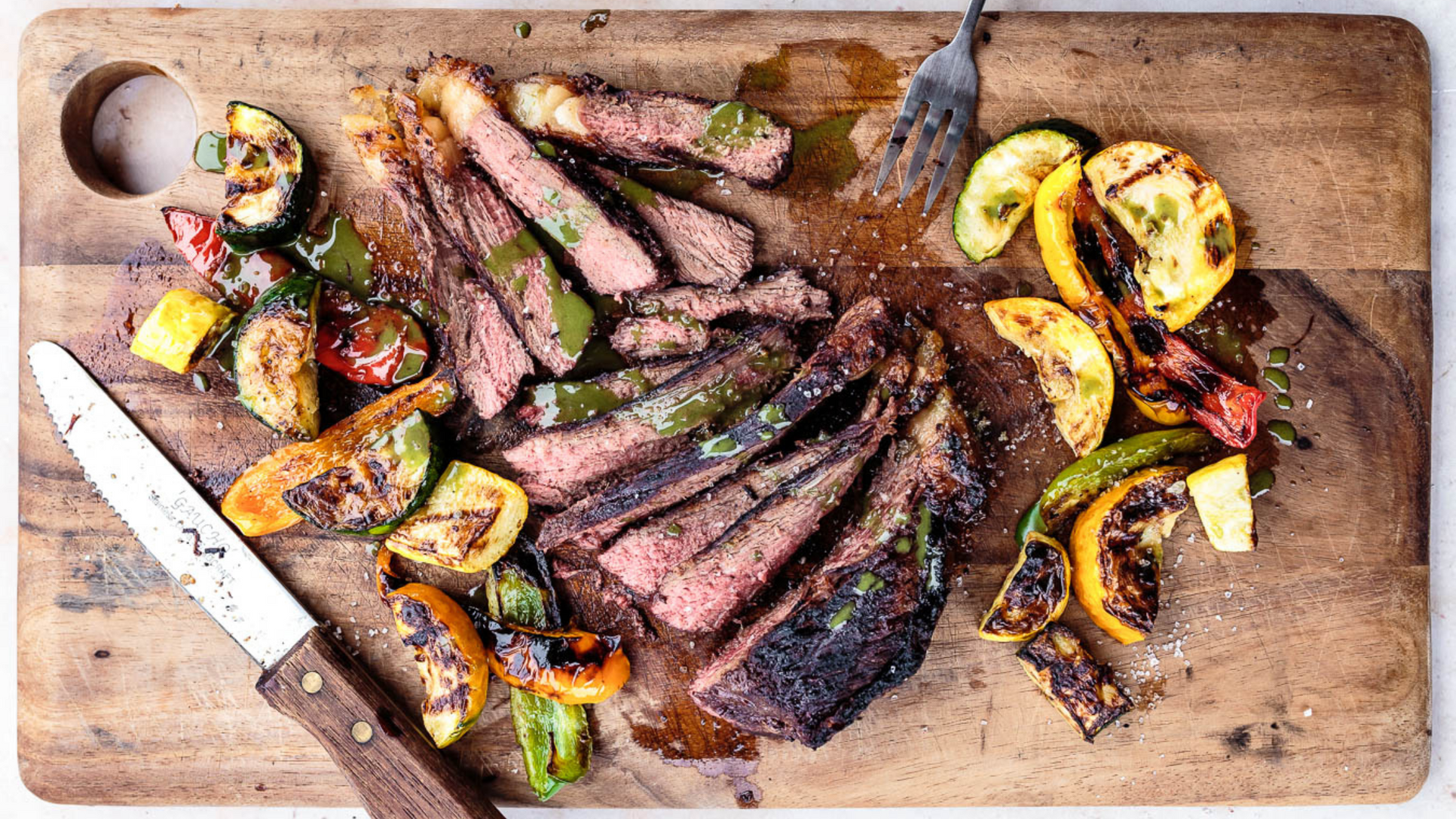 By Grass Roots partner Alison Marras

Discover this modern twist on a Brazilian classic by Grass Roots Partner, Food by Mars. This succulent Picanha Steak is Paleo, Whole30, Low carb and AIP-friendly, so all can enjoy this nourishing dish! Combined, the grilled Picanha steak, chimichurri, and veggies create a harmonious and mouthwatering flavor experience that balances the richness of the beef with the bright and tangy flavors of the sauce and vegetables.
makes:

4

total time:

10

Tags:
Ingredients
Zucchini, chopped
1 medium
Bell peppers, chopped (skip for AIP)
2
Extra virgin olive oil
1 Tbsp
Fresh flat-leaf Italian parsley
1/4 cup
Red pepper flakes (skip for AIP)
3 tsp
Extra virgin olive oil
1/2 cup
Utensils
Food processor
Cast-iron skillet
Instructions
Make chimichurri sauce by combining all ingredients in a food processor and pulsing until smooth, and set aside.
Clean steak by trimming off any remaining "silver skin", and leave the fat cap intact. Slice steak into 1-inch thick steaks with the grain. Discard the ends (they're often too chewy), keep the thick pieces (4-6 pieces) and season them with sea salt.
Toss chopped vegetables with olive oil to coat and season with sea salt to taste.
To a hot grill or an oiled cast-iron skillet over medium-high heat, add the vegetables and steaks. Cook the steaks for approx. 9-12 mins., flipping halfway, for medium-doneness or to your liking. Cook the vegetables for the same amount of time or a little longer until golden brown on the exterior and soft on the interior.
Allow the meat to rest for 5 minutes before slicing thin, serving alongside vegetables, and drizzling with chimichurri.
---