Classic Grass-Fed Beef Chili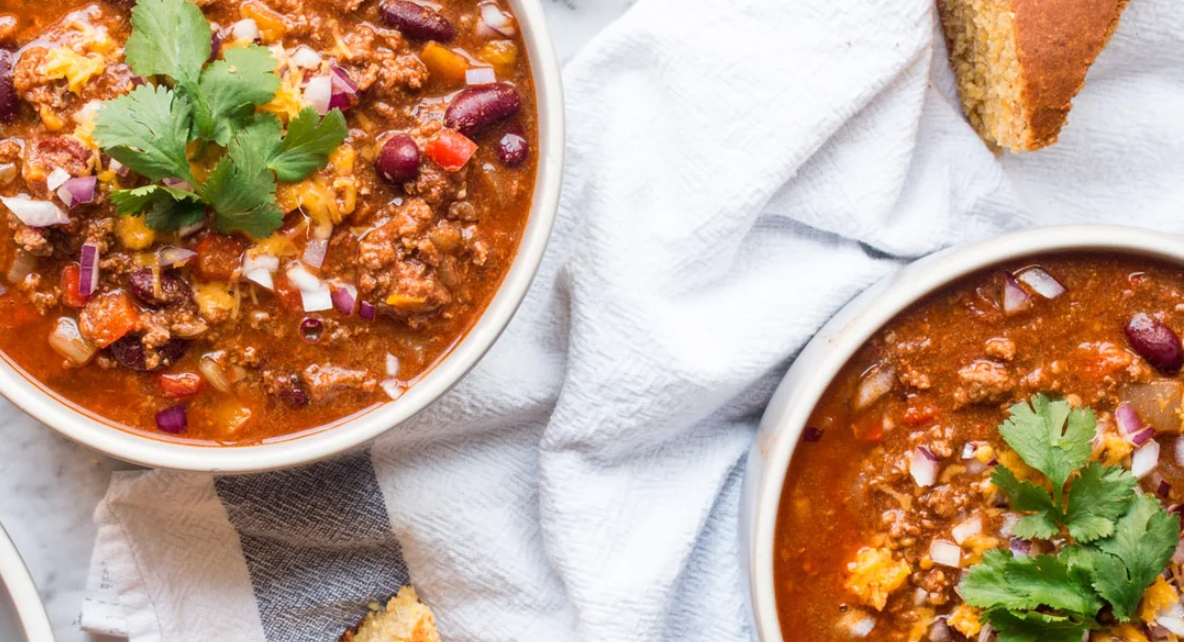 As winter approaches and the air gets crisper, cravings for warm and savory dishes are undeniable (and even more understandable). Chili - the end-all-be-all of winter one-pot meals - is at the top of this cozy cravings checklist. And because its simple preparation is so hands-off, you'll have even more time to spend gathered around the table with the ones you love. But like any great chili, yours needs a special ingredient to set it apart, right? That's where Grass Roots' grass-fed and finished ground beef comes in.
Ingredients
Bell Peppers (assorted colors)
2 chopped
Whole Peeled Tomatoes
20 oz
Kidney Beans (rinsed and drained)
15 oz. can
Finely Ground Coffee (trust us)
1 tsp
Chicken or Beef Broth
2+ cups
To serve: Shredded Cheese, Chopped Onions, Cilantro
Instructions
Heat the olive oil in a large pot over medium heat. Once the oil is hot, add the onions and peppers. Stir occasionally and allow the veggies to saute for 3-5 minutes, or until they begin to soften. Add the garlic and stir until fragrant.
Add the ground beef and use a spoon to break up the meat. Once the meat begins to brown, add the chili powder, cumin, paprika, oregano, coffee, sugar, salt, and pepper. Continue browning the meat, then add the whole peeled tomatoes in juice and break up the tomatoes using the spoon.
Add the broth and stir everything together. Bring the mixture to a boil and then reduce it to a simmer. Mix in half of the tomato paste. Cover the pot for 20-30 minutes.
Uncover and add the remaining tomato paste and the beans. Cover the pot again for an additional 20 minutes. Season the chili as needed.
Scoop your chili into bowls and top with your favorite fixings, like cheese, chopped onion, cilantro, avocado, etc. Serve alongside cornbread or thick crusty bread!
---