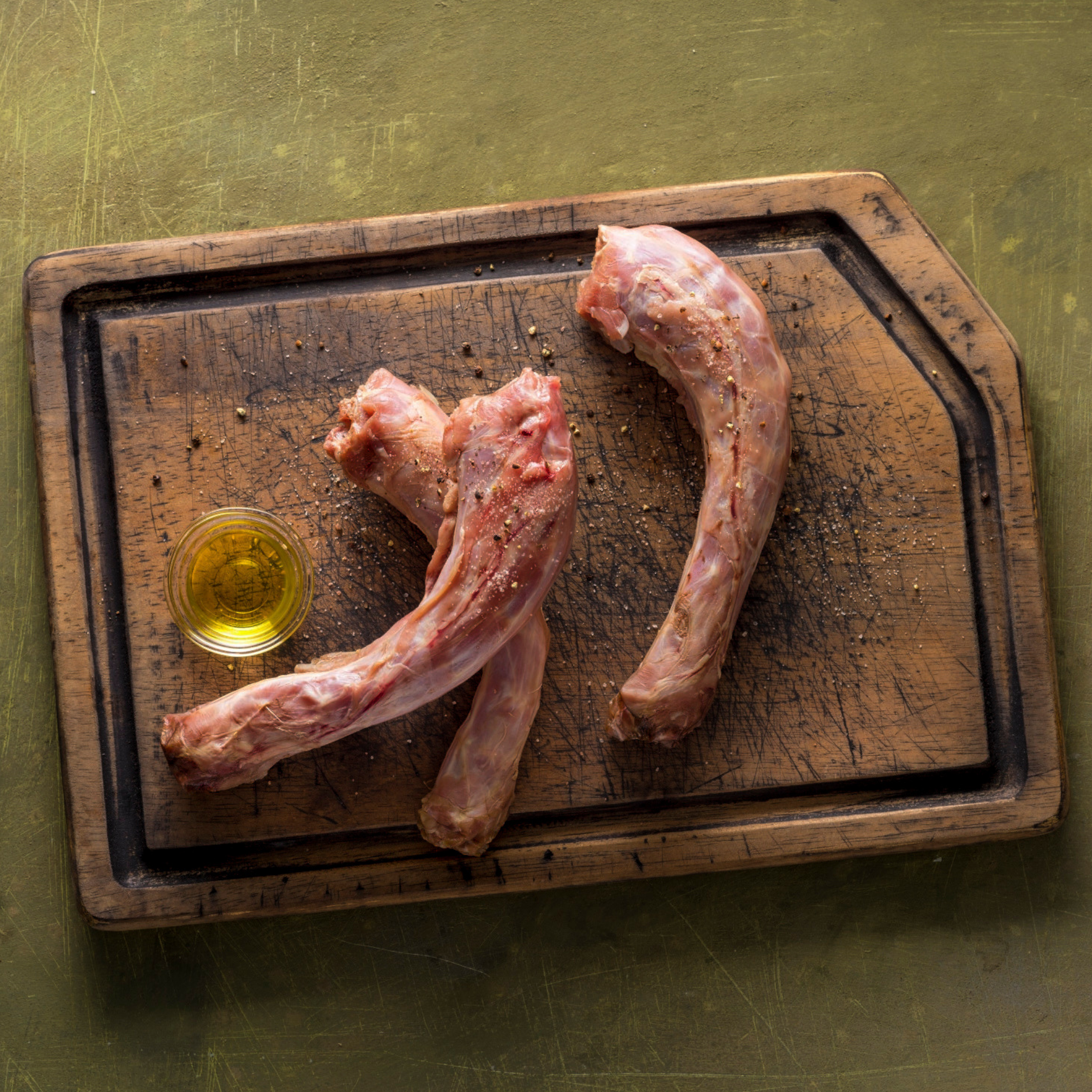 1 lb
Pasture Raised Turkey Necks
$16.95
Regular price
/
Shipping
calculated at checkout. Free shipping for orders over $149.
---
While you wait for this product to come back in stock, try our delicious Chicken Necks.
Turkey necks have a good amount of tasty dark meat on the bone and are ideal for low and slow cooking. Braise them with root vegetables, simmer them in a pot of beans or gumbo or add tremendous flavor to stocks, soups and gravy. So much flavor at such an affordable price.
Weight: 1 lb (2-3 necks)
Temp Guide: USDA Internal 165°
Cooking Method: fry, roast, slow cook (for stock, soups, stews, broths and gravy)