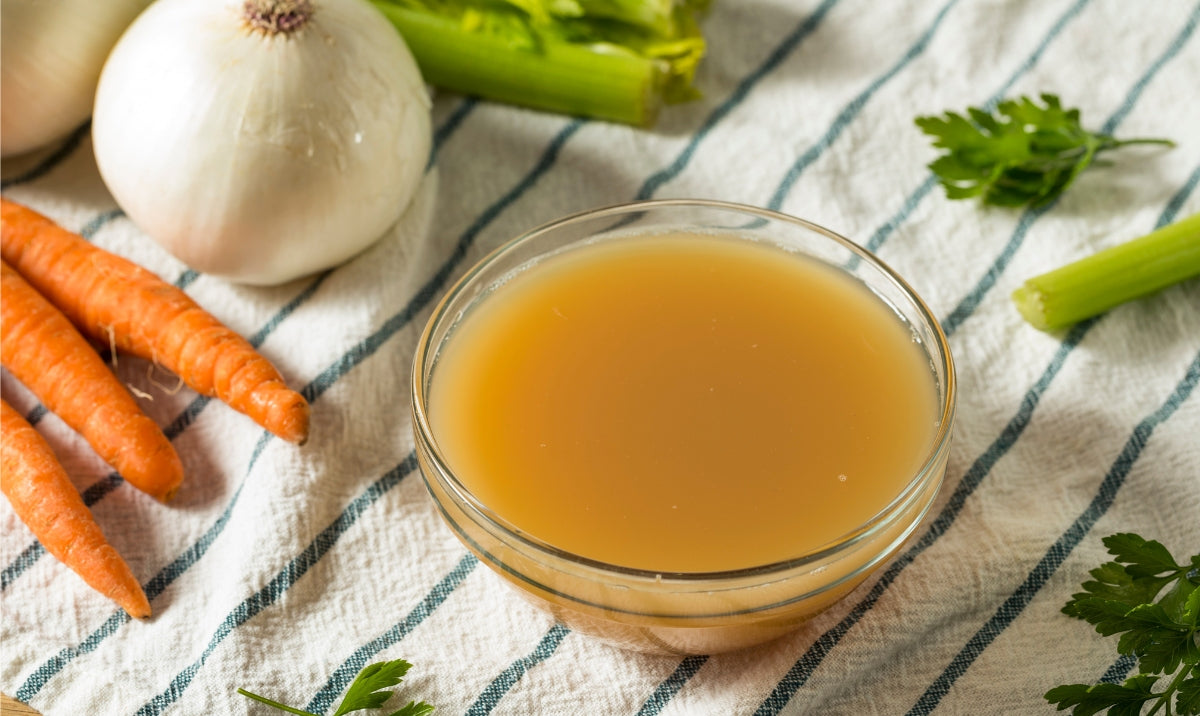 Nothing says fall like broth made from leftover turkey. It is a rich and flavorful turkey stock that can be used as a base for soups, gravies, and a variety of dishes. It has a deep turkey essence with underlying vegetable and herb notes, making it a versatile ingredient in your kitchen.
Along with one turkey carcass (from the roasted bird), you will need:
Ingredients
Carrots, peeled and chopped
2
Utensils
Stockpot
Ladle or spoon
Large mesh strainer
Instructions
Carefully pull the carcass into 4 or 5 separate pieces using your hands and scissors.
Combine all of the ingredients into a stockpot and cover with 7 quarts of cold water.
Bring to a boil, then reduce heat to medium-low, letting summer for around 2 hours. You'll occasionally have to skim foam and fat from the surface with a large spoon or ladle.
Pour the mixture through a large mesh strainer into a separate pot and toss any solids into the garage.
Let cool and store in the refrigerator for up to 3 days or freeze for up to 2 months.
---