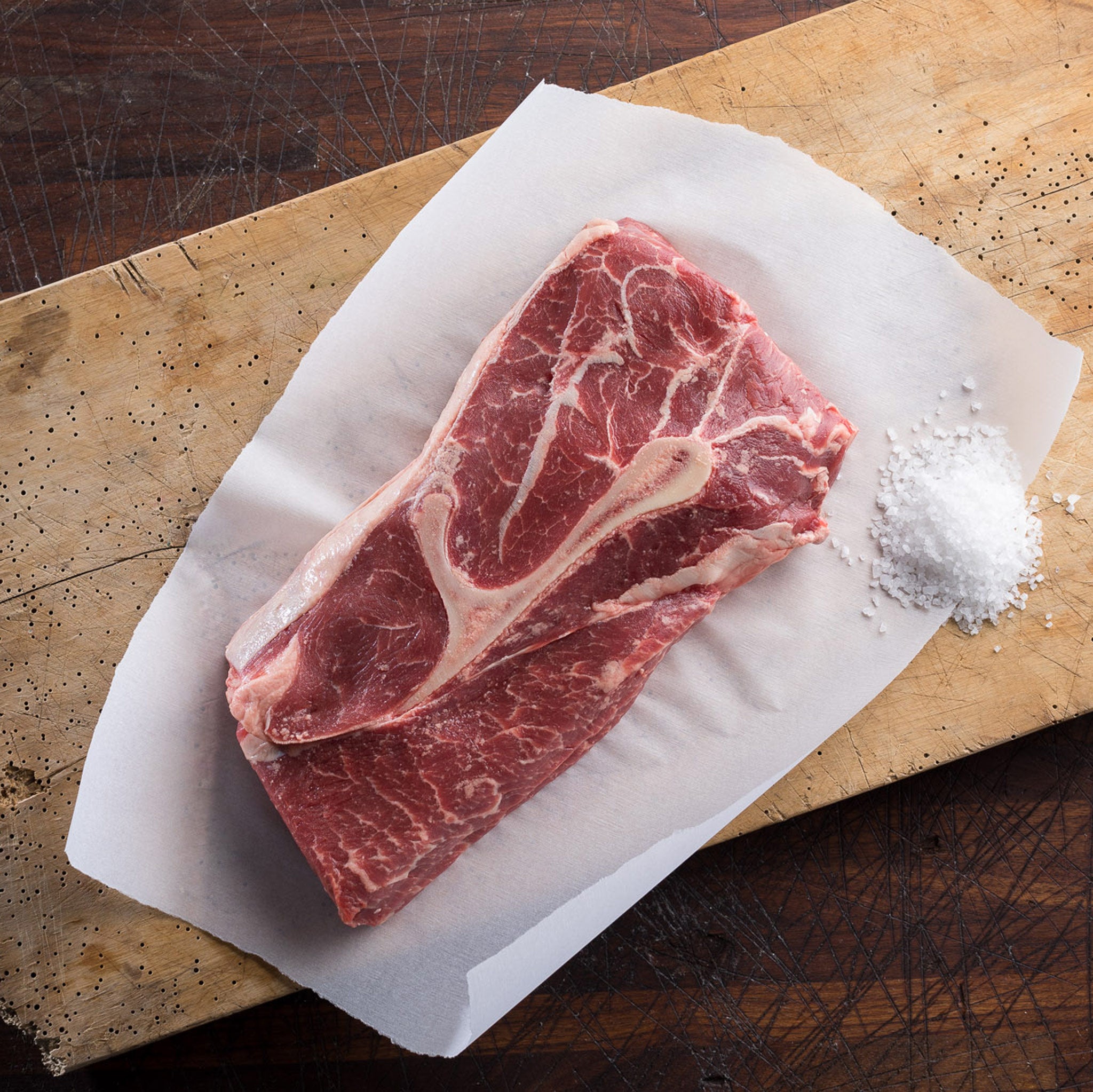 2 lbs
Grass-Fed Chuck Roast
$30.95
Regular price
/
Shipping
calculated at checkout. Free shipping for orders over $149.
---
While you wait for this product to come back in stock, try our delicious Ribeye.
The bone in our grass-fed grass-finished chuck roast enhances its succulence, locking in moisture and infusing every bite with an extra depth of flavor. Whether you're planning a festive gathering or a casual cookout, this tender and juicy roast—with its rich marbling and flavorful bones—is sure to captivate your taste buds and elevate your culinary creations to new levels of deliciousness.

Weight: 2 lbs (1 roast)
Serving size per package: 2-3
Temp Guide: USDA Internal: 145° let rest for 3 minutes.
Cooking Method: braise, slow cook, roast, smoke
Recipes to Try: Pot Roast, Greek Style Chuck Roast