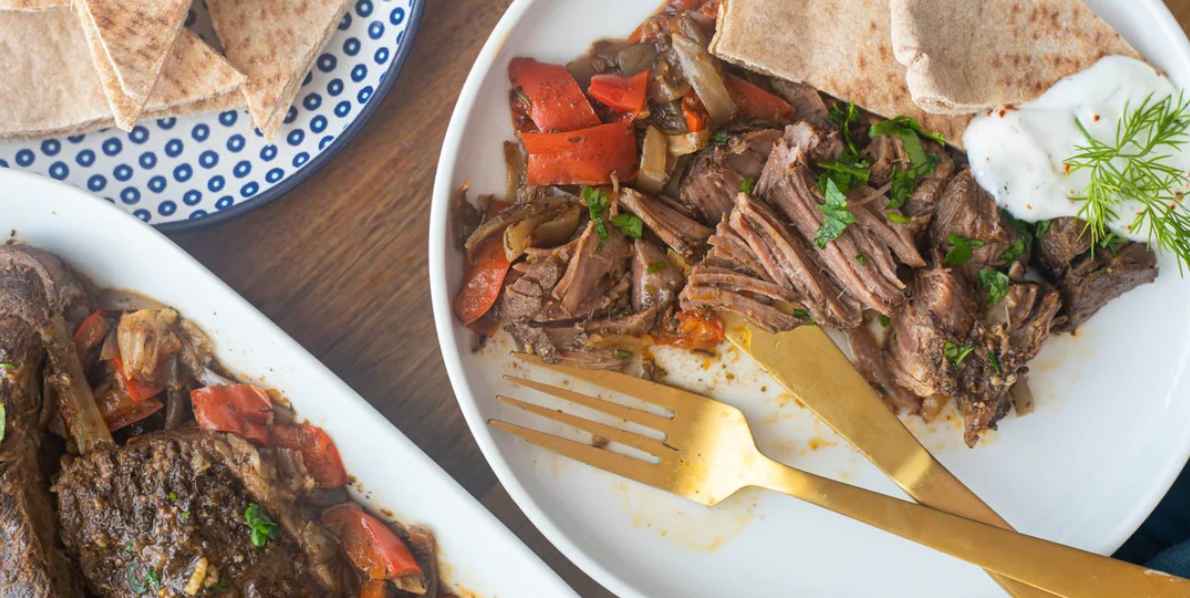 Recipe created by our partner Shadi HasanzadeNemati
When it comes to cooking chuck roast, I'm looking for easy, bright and flavorful. This Greek-style chuck roast checks all the boxes! With a wonderful spice combination and a touch of natural acidity from lemon, the marinade for this recipe is truly outstanding.
I prefer to marinate the chuck roast for at least one hour (preferably overnight) for all the flavors to combine. Using the slow cooker, I also add some peppers and onions for extra flavor. You can serve this chuck roast with some pita bread, potatoes, rice or even salad. You can even shred it and serve it gyro-style with yogurt sauce, cucumbers and herbs!
Ingredients
Red bell pepper, chopped
1
Instructions
Mix all the spices and cornstarch in a small bowl. Add in the garlic, lemon juice, and olive oil.
Rub this mixture all over the beef and let it marinate for at least one hour (up to overnight).
Pour beef broth and water into the slow cooker and add the peppers and onions.
Place the chuck roast in the slow cooker and cook on low for 8 hours or on high for 5 hours.
---