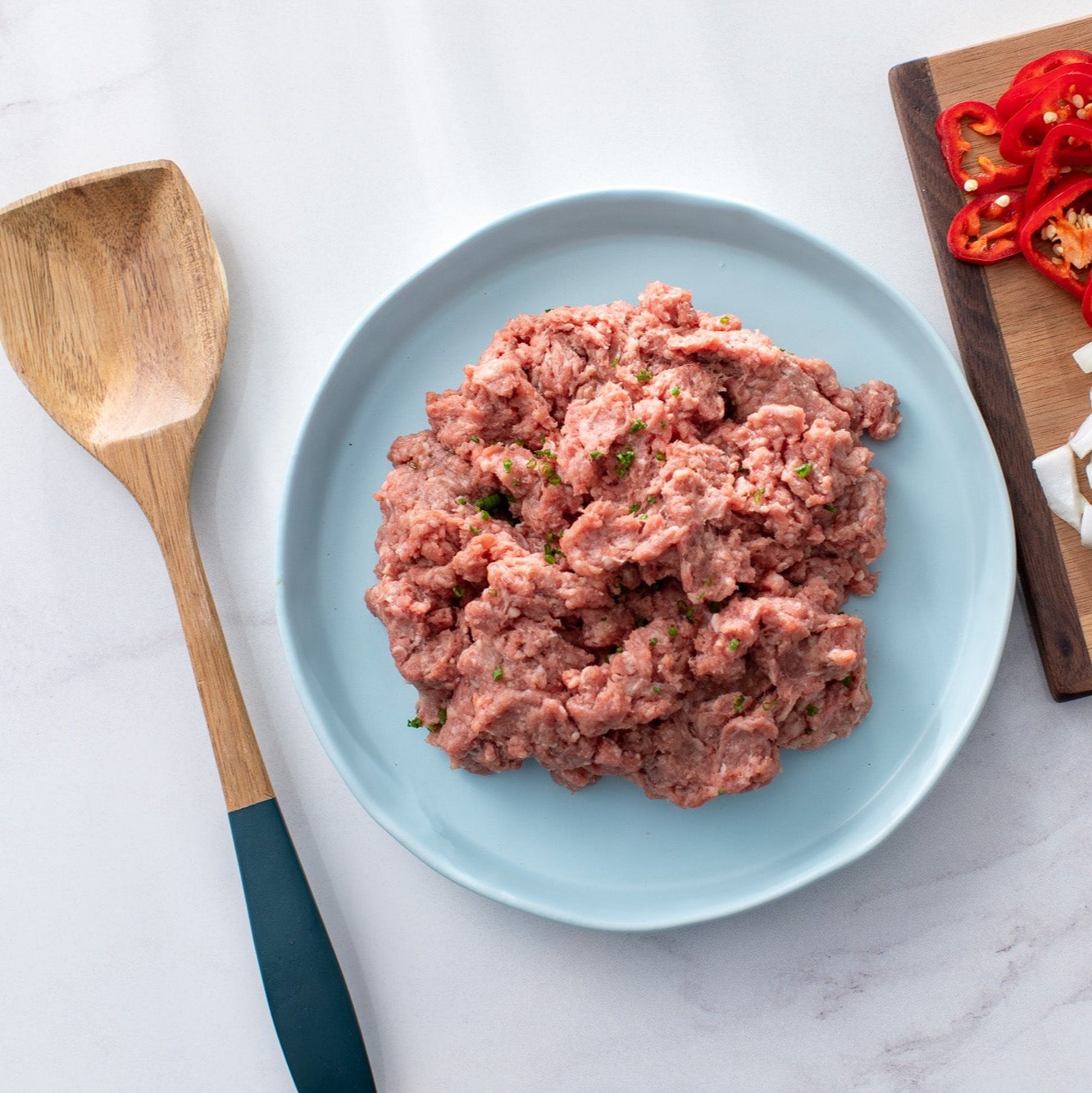 1 lb
Grass-Fed Ground Beef & Pork Blend
$12.49
Regular price
/
Shipping
calculated at checkout. Free shipping for orders over $149.
---
While you wait for this product to come back in stock, try our delicious Extra Lean Ground Beef.
Looking for a more complex flavor than ground beef? Go for this blend of approximately 60% ground beef and 40% ground pork. The combination of these two meats creates a unique and savory profile that is both robust and juicy. The pork adds fattiness to the blend, enhancing the overall taste and texture experience. Great for a quick meal of rich and juicy hamburgers, meatballs, chili, meatloaf, or pasta sauce.
Weight: 1 lb
Serving size per package: 2-3
Temp Guide: USDA Internal: 160°
Cooking Method: grill, skillet (can be used as an ingredient in a variety of dishes)