Summer Means One Thing: Grilling Season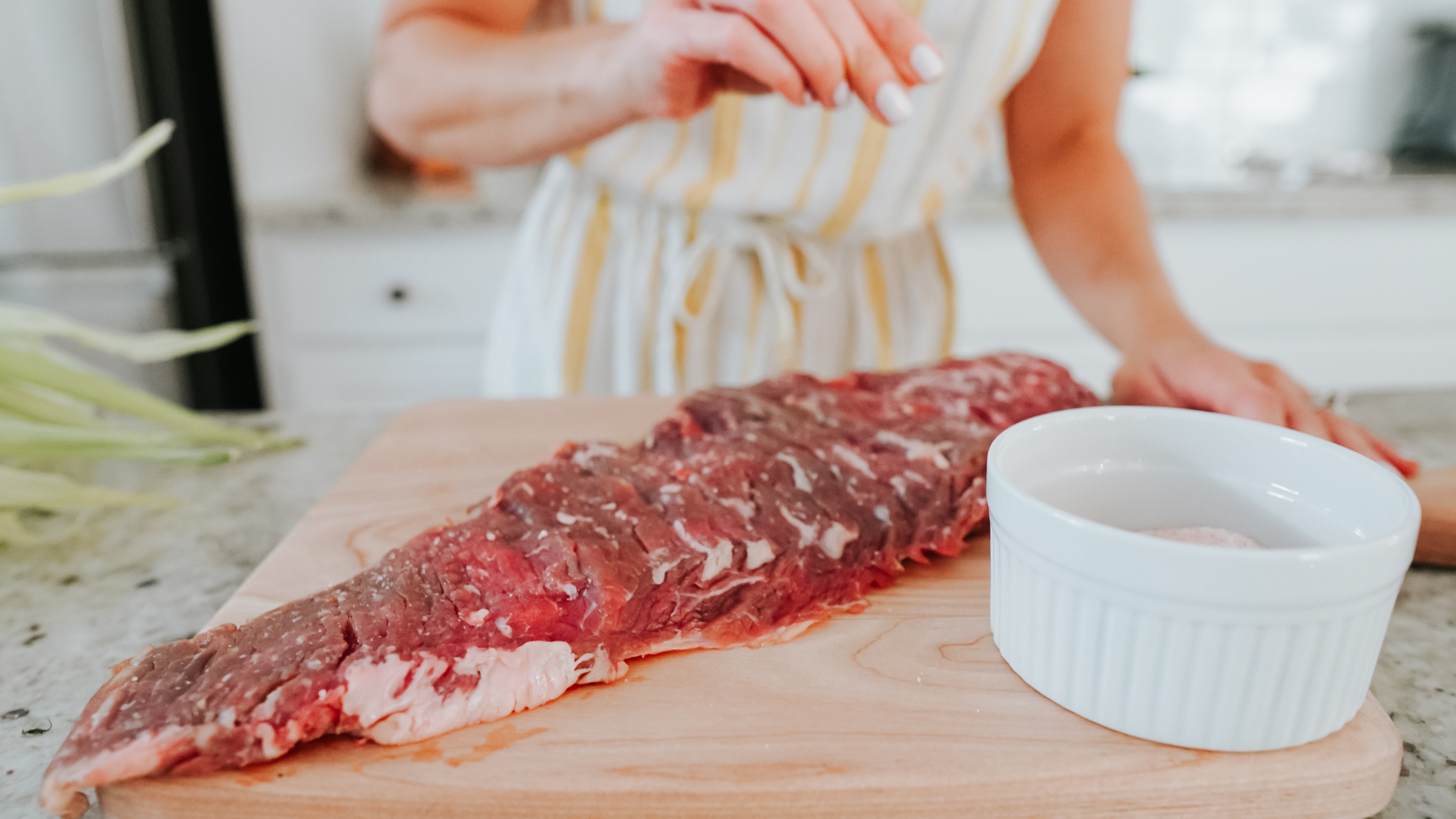 By Grass Roots Partner Jovanna Morgan
We have jumped fully into summer and one thing has been increasingly on my mind--- summer cookouts! I am looking forward to Saturdays filled with sunshine, watermelon slices, and great food cooked on the grill.
Food cooked on a grill just tastes better, doesn't it? 
Our family loves all of it-- grilled sausage, chicken drumsticks, burgers, corn on the cob, and veggie kebabs; but, nothing beats a juicy steak cooked on the grill.

During this grilling season, I lean on my grandmother's Argentinian roots and prepare an asado. An asado is the technique and traditional social event of having or attending a barbecue in Argentina or Uruguay.
Growing up in Uruguay I remember asados that went on long into the night with endless food and laughter and sometimes even a flamenco dance or two.
During the asados, an assigned parillero, or grill-master, takes the lead on manning the grill while others help prepare and serve side dishes, set the table, and pour the wine.
In recreating an asado with my own family now, we grill a variety of pastured sausage and chicken and my favorite is skirt steak (or churrasco). For sides, we make simple salads (lettuce, tomatoes, sliced onions, olive oil, salt, and pepper) and roasted red potatoes.
Traditionally, meat for asados is very simply seasoned with just salt but there's always the option to top it (or anything else on your plate!) with some chimichurri.  There are a lot of different ways to make chimichurri but this simple version is my favorite. A dollop of it will elevate anything on my plate.
In a bowl, combine:
• 1/2 cup olive oil
• 2 tablespoons red wine vinegar (don't substitute this)
• 3/4 teaspoon dried oregano
• 1 teaspoon sea salt
• 1 small red chili or red pepper flakes to taste
• pepper to taste
• 1/2 cup finely chopped fresh parsley
• stir & serve
When it comes to grilling a great steak, there are endless strategies to achieve the wide array of preferences but I find that there are three things that consistently lead to a great steak.
• Let the beef come to room temperature before cooking. This ensures the meat is at an even temperature before cooking and is said to lock in the juices.
• Keep it simple! When starting with a flavorful, grass-fed cut of beef, not much is needed. We like to pat our steaks dry and then sprinkle a layer of coarse salt all-around before cooking. More than that may mask the incredible, natural flavor of the beef. 
• Let it rest before digging in! The smell of the steak just off the grill is incredibly hard to resist but letting it sit out on the counter for 5-10 minutes after cooking locks in the juices and allows the steak to finish cooking in any needed places.  
So simple, right? 
I like my steaks medium rare with a charred crust all around. An internal thermometer lets me know when I've reached my desired temperature.
• Rare – 118f
• Medium Rare – 125f
• Medium– 135f 
I just placed an order for my summer grilling wishlist and I am so excited to get grilling! I haven't been to Uruguay since I left at six years old. Keeping traditions like this alive by recreating my own version of them keeps me well fed and connected to my roots. What family traditions do you recreate to help you feel connected?
---