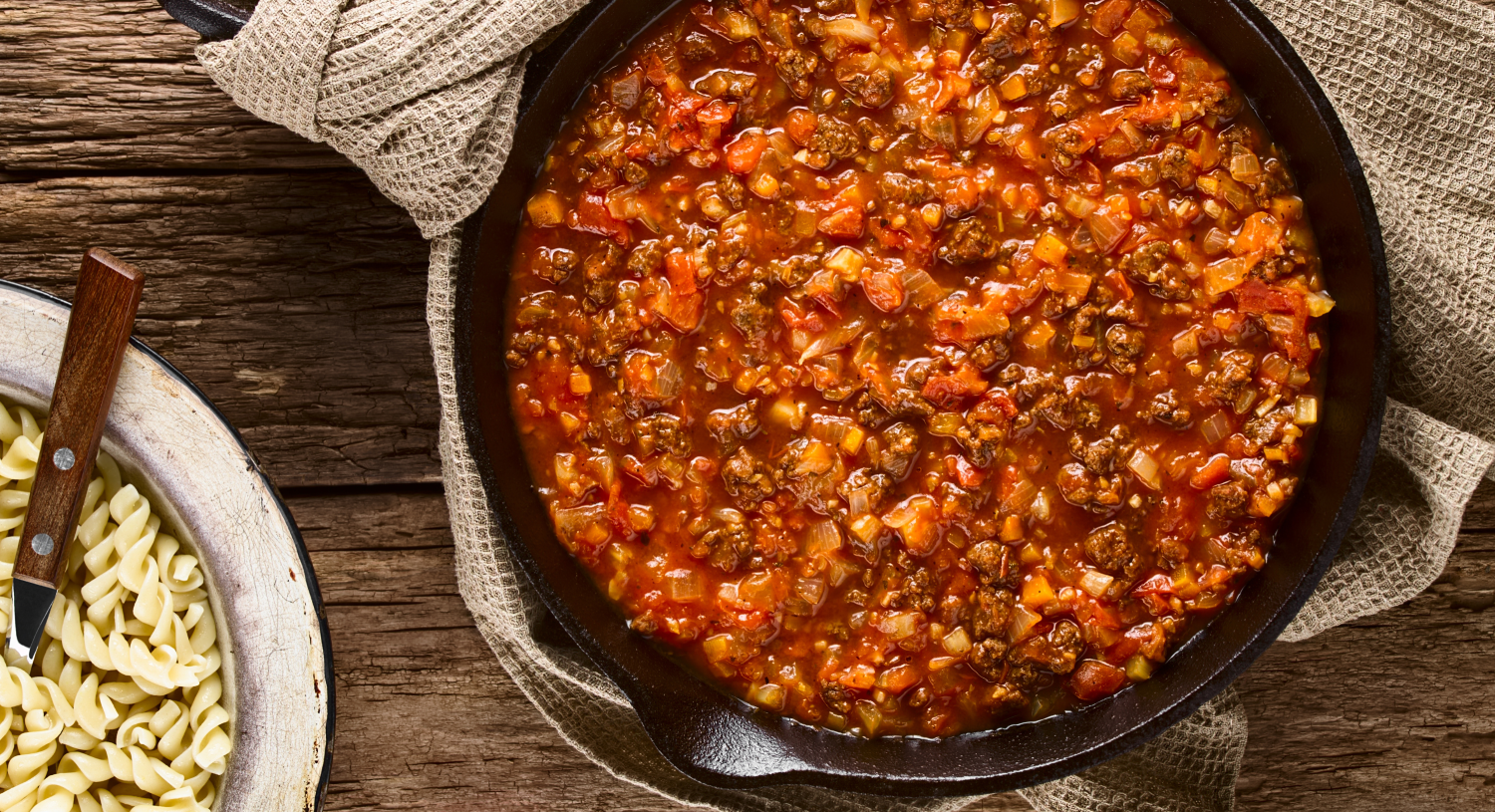 A rich savory Pork Bolognese sauce with a well-balanced taste that is both comforting and delicious, with the ground forested pork contributing its own unique characteristics to the overall flavor profile of the dish.
Make it for yourself, family meals, or to impress!
Ingredients
Can of diced tomatoes
1 28oz
Finely chopped carrots
1 cup
Freshly ground nutmeg
4 tsp
Crushed red pepper flakes
1/4 tsp
Instructions
In a large pan over medium heat, add the olive oil, red pepper flakes, carrots and garlic. Cook until carrots soften, about 4 minutes.
Add the ground pork, breaking the meat into small pieces. Cook until browned and cooked through.
Add the wine and simmer until the wine has been reduced about 15 minutes.
Turn the heat down to medium. Add the milk and nutmeg and cook for another 15 minutes until the sauce has thickened.
Add the tomatoes, including the juice, and mix well.
Add salt to taste. Cover the pan with a lid and turn the heat down to low. Let simmer for 30 minutes.
Add the butter and mix. Add more salt to taste. Serve with your favorite pasta!
---