Miso Roast Short Ribs with Peas and Radishes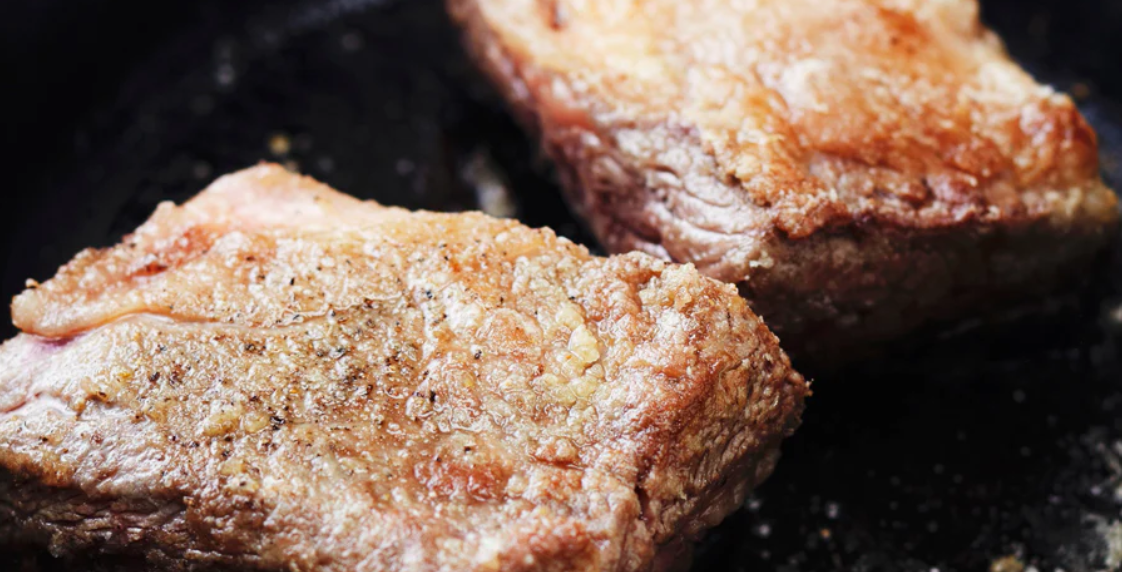 From Guest Chef, Patrick Lane
The umami-rich miso glaze adds a depth of flavor to the tender short ribs, while the peas and radishes add a refreshing crunch and sweetness. This recipe is perfect for a special occasion or a cozy night in. Serve with rice or your favorite side dish for a complete and satisfying meal.
makes:

4-6 servings

cooking difficulty:

Medium

Tags:
Ingredients
Fresh ground black pepper
1 teaspoon
Plum tomatoes, quartered
2
Balsamic vinegar
1 Tablespoon
Peeled ginger
2-inch piece
Carrots, peeled and roughly chopped
2
Small radishes, cut into ¼ 
6
Thin sliced scallions, the green parts
1 cup
Snap peas, julienned
2 cups
Olive oil 
1 1/2 Tablespoons
Utensils
Dutch oven with a tight-fitting lid
1-gallon freezer bag or resuable container
Microplane or zester
Instructions
For the most delicious results, season the short ribs the day before they're cooked..
Open the short ribs and pat them dry with a paper towel. Sprinkle with salt and pepper and take a few minutes to rub the seasoning in all the nooks and crannies. Place short ribs in a freezer bag or a reusable container and place them in the fridge until tomorrow.
To roast: Preheat the oven to 225°F, set your Dutch oven on the stovetop on medium heat and add the olive oil.
Once the oil begins to smoke lightly add the short ribs and cook 4 or 5 minutes on each side to get a nice amount of caramelization.
Once the short ribs are dark brown on all side remove them from the dutch oven and pour off the extra fat. Add the tomatoes to the pot and stir them around with a wooden spoon to loosen the caramelized meat bits.
Remove the pan from heat and add the balsamic, miso paste, soy sauce, and stock. Give it a stir to break up the miso then add the scallions, garlic cloves, ginger, short ribs, and carrots.
Make sure the whole short rib is coated in the sauce. Place the lid on the pot and put it in the oven for about 6 ½ hours. This slow and low cooking method will break down the connective tissue and fat to make the ribs fall off the bone delicious.
When you check the ribs they should be so soft you can stick a fork handle into them with little effort. Once they're ready, remove the ribs from the dutch oven and strain the sauce.
To serve: Toss the radish, scallions, snap peas, sea salt, olive oil, and lemon juice in a large mixing bowl. Divide the vegetable mixture amongst your plates.
Place a few slices of short rib next to the salad and drizzle the beef with pan sauce. Zest fresh horseradish on top of the whole dish, serve with a lemon wedge and enjoy.
---