Maple-Dijon Glazed Pork Sirloin Chops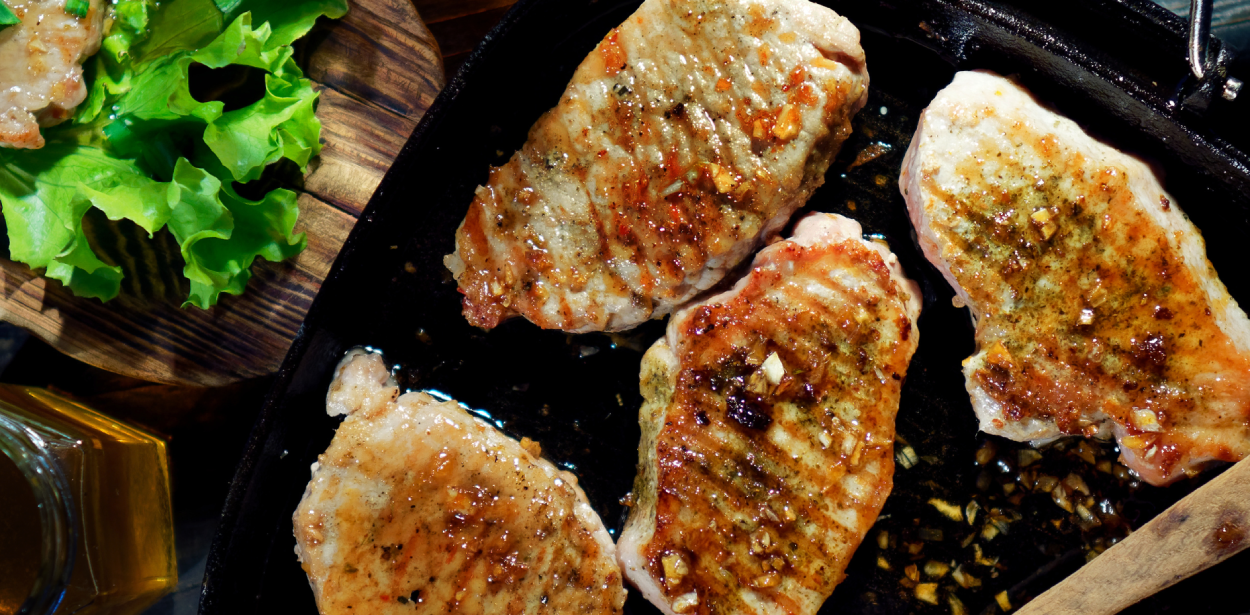 Succulent forested boneless pork sirloin chops, perfectly pan-fried to a rich golden brown, offer a tender and juicy bite with each forkful. The delicate balance of sweet and tangy comes alive in the luxurious maple-Dijon glaze, adding a luscious layer of complexity to the dish.
makes:

4

total time:

15 mins

cooking difficulty:

Easy

allergens:

Pepper

Tags:
Ingredients
Extra virgin olive oil
4 Tbsp
Salt
3/4 tsp (1/2 tsp for seasoning chops, 1/4 tsp for glaze)
Utensils
Large skillet
Small bowl
Whisk
Instructions
Begin by preheating a large skillet over medium-high heat. As the skillet heats up, use paper towels to pat the pork chops dry. Place them on a plate and season both sides with salt (1/2 tsp) and pepper.
In a small bowl, whisk together the pure maple syrup, Dijon mustard, and salt (1/4 tsp) until well combined.
Once the skillet is hot, add the extra virgin olive oil and swirl it to coat the bottom. Place the seasoned pork chops in the skillet and pan-fry them until they turn golden brown and are fully cooked, which should take about 3-4 minutes per side.
Once the pork chops are done cooking, transfer them to a clean plate. Pour the sauce over the pork chops, ensuring that both sides are coated evenly.

To serve, divide the maple-glazed pork chops among serving plates. Drizzle any remaining sauce over the chops and enjoy your delicious meal.
---