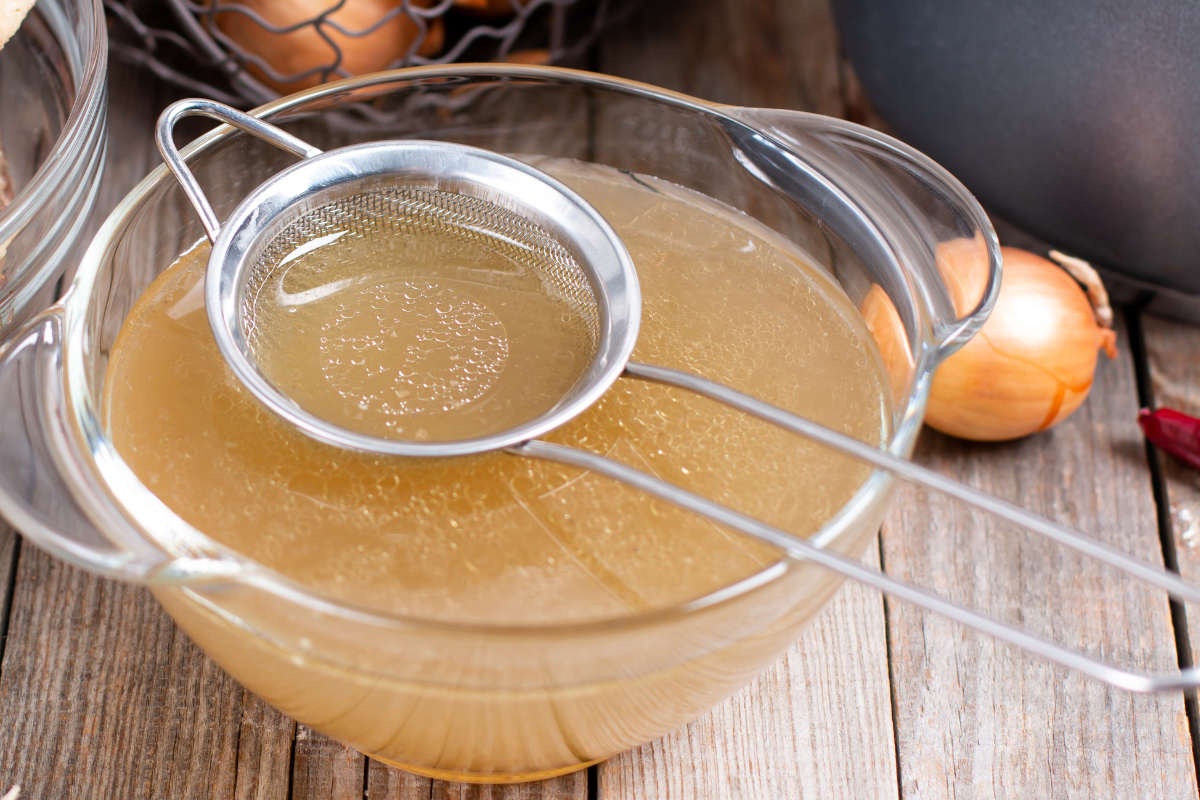 This lamb broth is hearty and flavorful, with the prominent taste of lamb, complemented by the sweetness of the vegetables and the herbal notes of rosemary and thyme.
It serves as a versatile base for various lamb-based dishes, soups, and stews. Or to sip on a moody weather day, to calm your soul.
You will need 1 lb of leftover lamb bones (don't clean off any meat, that's the good stuff!), along with:
Ingredients
Garlic, whole but peeled
3 cloves
Filtered water
1-3 gallons
Utensils
Covered baking sheet (you can use tin foil)
Large stockpot
Strainer with fine mesh
Instructions
Preheat your oven to 390 F degrees.
Place lamb bones on a covered baking sheet and cook for 30-40 minutes until fully browned (not burned!)
In a large stockpot, warm oil on medium heat and add onion, carrots, celery, garlic, thyme, and rosemary. Status for 5 minutes.
Add lamb bones and scrape any remaining juices of fat from the baking sheet into the pot for extra flavor. Add 1 gallon of water and simmer on low for 8-24 hours.
Add more water when you notice the labels drop. After the broth is cooked, strainer with fine mesh.
---