Bone Broth and Bacon BBQ Sauce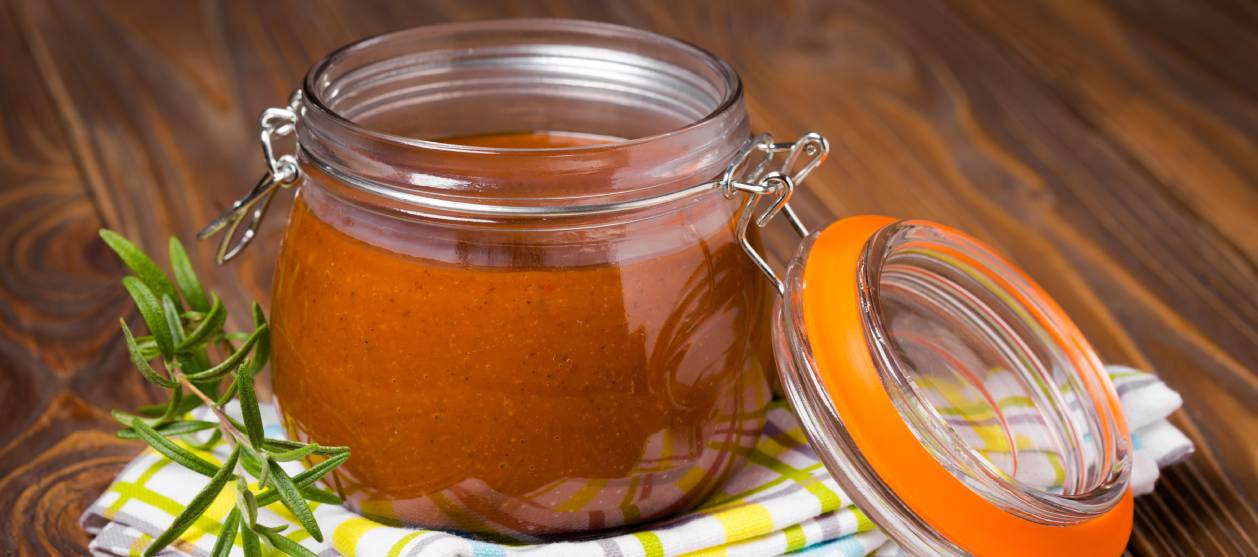 Indulge in the rich and savory goodness of this sauce, gut-healing and delicious. Where the bacon fat adds a luxurious touch and the beef bone broth infuses deep, satisfying flavors. Combined with aromatic garlic, golden onion, tangy Dijon Mustard, and a hint of smoky paprika, this sauce delivers a harmonious balance of savory, tangy, and subtly spicy notes. The tomato concentrate adds a luscious thickness, making it a versatile companion to grilled meats, roasted vegetables, or as a flavorful condiment. Prepare to be delighted by the robustness of flavors that will leave you craving more.
For the bone broth, use our recipe here.
Ingredients
1 Tbsp of the dripping/fat
Bone broth (see description for bone broth recipe above!)
1 1/3 cup
Tomato concentrate
1 (7oz) a can
Sweet yellow onion, finely diced
1/4 cup
Apple cider vinegar
1 tsp
Utensils
Skillet
Small bowl
Airtight container
Instructions
Heat the bacon fat in a skillet over medium heat.
Add the minced garlic and cook for about 1 minute until fragrant.
Add the diced sweet yellow onion to the skillet and sauté until it becomes soft and translucent.
In a small bowl, combine the Dijon mustard, apple cider vinegar, coconut aminos, smoked paprika, cayenne pepper, sea salt, and lemon juice. Stir well to create a flavorful sauce.
Pour the sauce into the skillet with the garlic and onion, stirring to coat everything evenly. Add the bone broth to the skillet and stir to incorporate all the ingredients.
Gently whisk in the tomato paste until it is fully combined with the sauce mixture. Reduce the heat to low and let the sauce simmer for about 15 minutes, stirring occasionally to prevent sticking.
Taste the sauce and adjust the seasonings if desired. Remove from heat and use the sauce as desired in your favorite recipes.
Store in an airtight container in the refrigerator for up to a week.
---