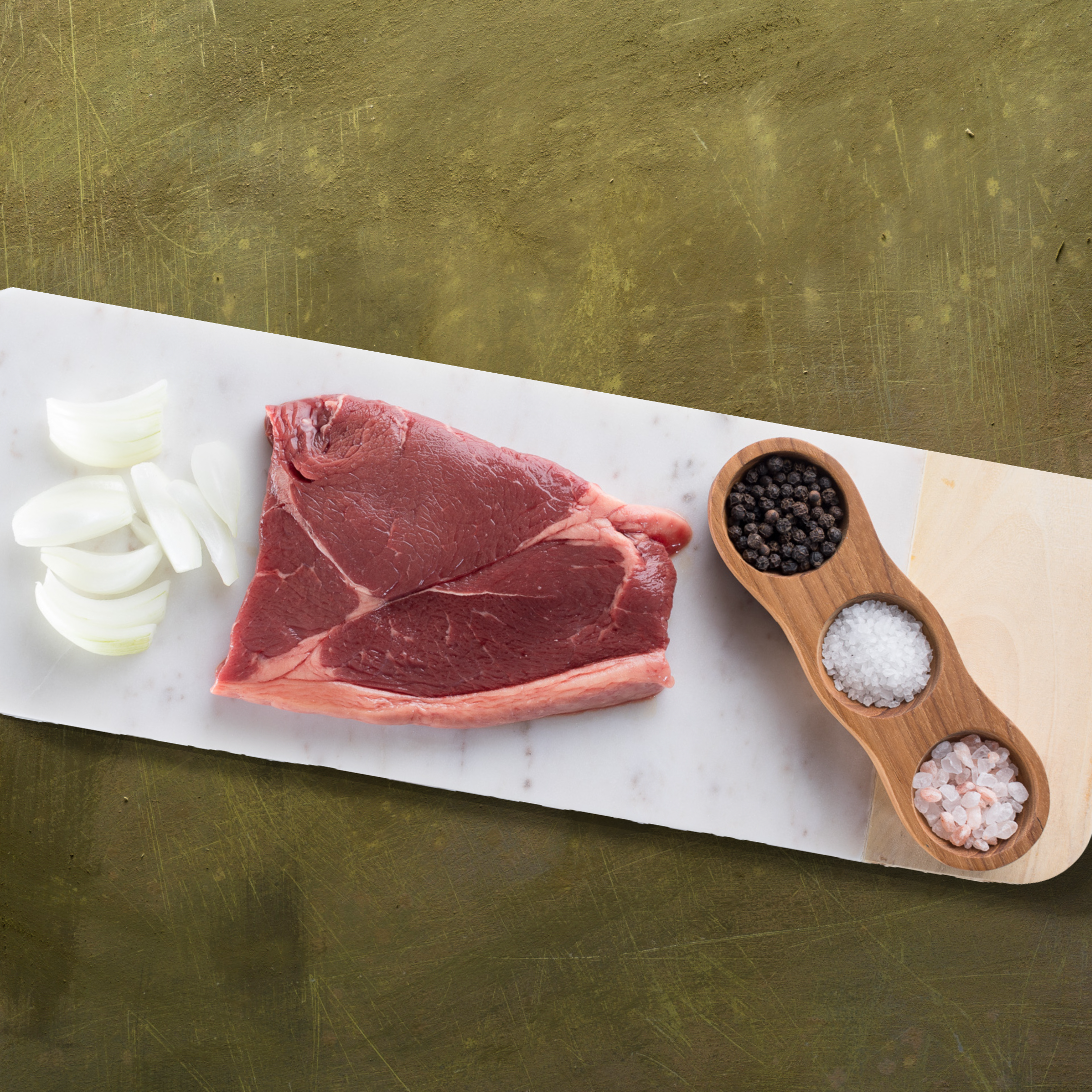 7 oz
Grass-Fed Top Sirloin Steak
$14.95
Regular price
/
Shipping
calculated at checkout. Free shipping for orders over $149.
---
DAY 2 DEAL: BOGO!
Buy short ribs and get a free sirloin steak!
TODAY ONLY. ENDS TONIGHT 12/2 @ MIDNIGHT! 
Must add both products to the cart to get the the free steak.
With a robust flavor and little marbling, our grass-fed and finished top sirloin steaks also have a complex, deep rich flavor. With a good sear at high heat, you'll have a quick, juicy grass-fed steak to serve alongside your favorite veggies. It has a slightly firmer texture compared to other cuts, with a rich and savory taste that is satisfying to meat enthusiasts. This steak is excellent with simply a touch of salt and pepper, but peppercorn sauce, chimichurri, or your favorite steak sauce can make great companions.

Weight: 7 oz (1 sirloin)
Serving size per package: 1-2
Temp Guide: USDA Internal: 145° let rest for 3 minutes.
Cooking Method: skillet, grill, skillet-to-oven, broil, stir-fry