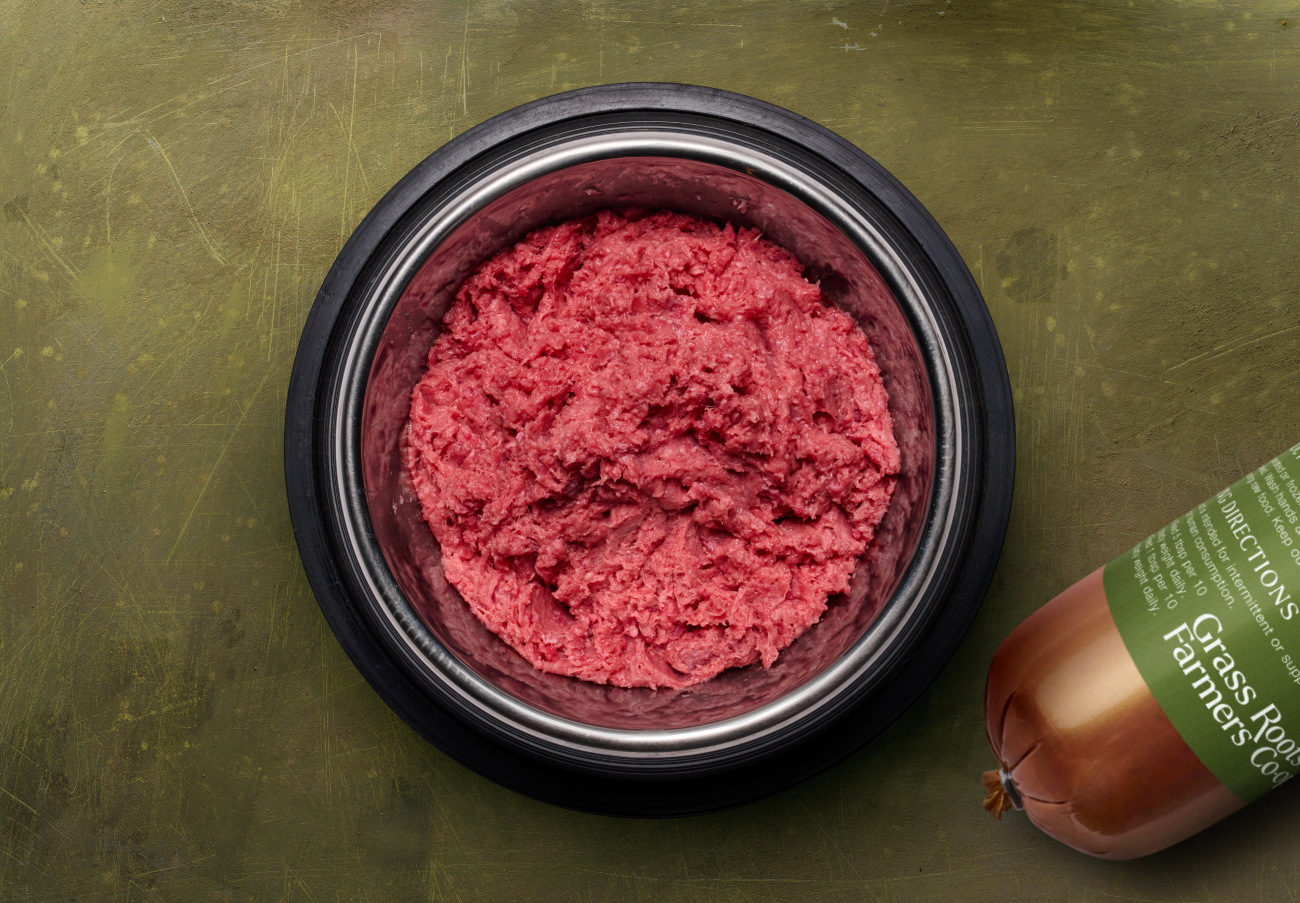 FOR OUR FURRY FRIENDS
Pet Treat
The clean and nutritious choice for your furry friend! Made using only the highest quality, human-grade ingredients.
BUY NOW
Pre-made Grind for Dogs & Cats
Give your furry loved ones the gift of optimal nutrition with our raw grind pet treat! Nourish their body, support their health, and see the difference nutritious food can make.
...
Benefits of a Raw Treat
Supports bone health
Supports joint function and connective tissue health
Supports collagen and proteoglycans
Supports healthy hip and joint health
Supports proper back function
cat & dogs
Serving Size
For dogs: 
Feed 5 tbsp per 10 pounds of weight daily
For cats: 
Feed 1 tbsp per 10 pounds of body weight daily.
Supplement your pet's current diet with this protein-packed raw snack or food topper. Suitable for cats and dogs, this treat provides incredible benefits for your pet, including supporting bone and joint health and proper function of connective tissue, hips, and back movement. Produced in a facility that manufactures 'human grade meat', this treat is made from pasture-raised chickens and is all-natural with no antibiotics or hormones.