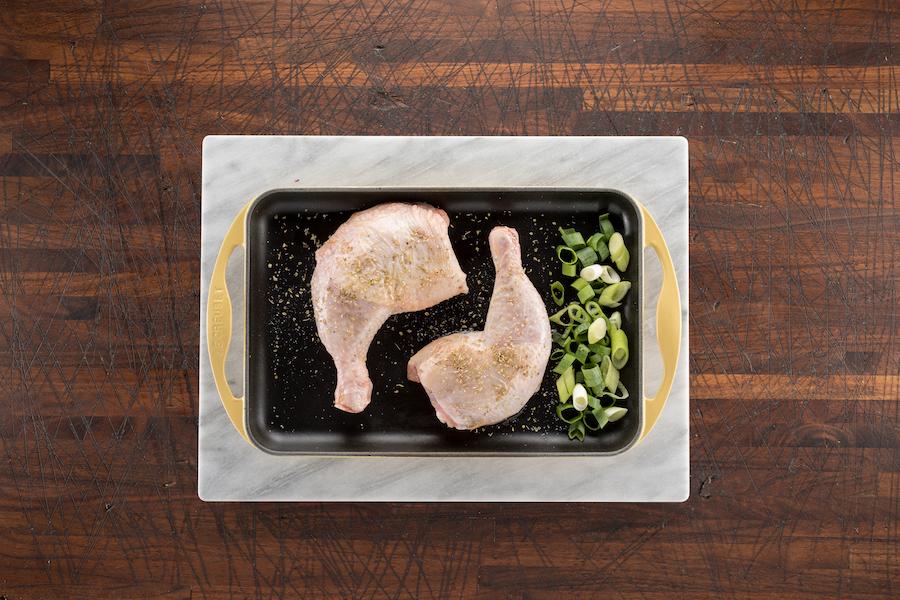 1.35 lbs
Pastured Chicken Leg Quarters
$15.49
Regular price
/
Shipping
calculated at checkout. Free shipping for orders over $149.
---
While you wait for this product to come back in stock, try our delicious Chicken Thighs, Bone-In.
A dark meat fan favorite, chicken leg quarters are comprised of the drumstick and the thigh. Ours are larger than conventional because of their active life moving around on fresh pasture. The skin is thicker which makes this a perfect cut to crisp up the outside and enjoy tender meat inside - in the oven, on the grill, or seared on the stove then braised for classic dishes like chicken and rice, paella, or chicken cacciatore. Be sure to try our thighs, drumsticks, drumettes, and wings for more incredible dark meat options.
Weight: 1.35 lb (2 leg quarters)
Serving size per package: 2
Temp Guide: USDA Internal 165°
Cooking Method: roast, grill, braise, fry, smoke, slow cook
Recipe to Try: Mediterranean Chicken Legs