Strawberry Chipotle Pork Tenderloin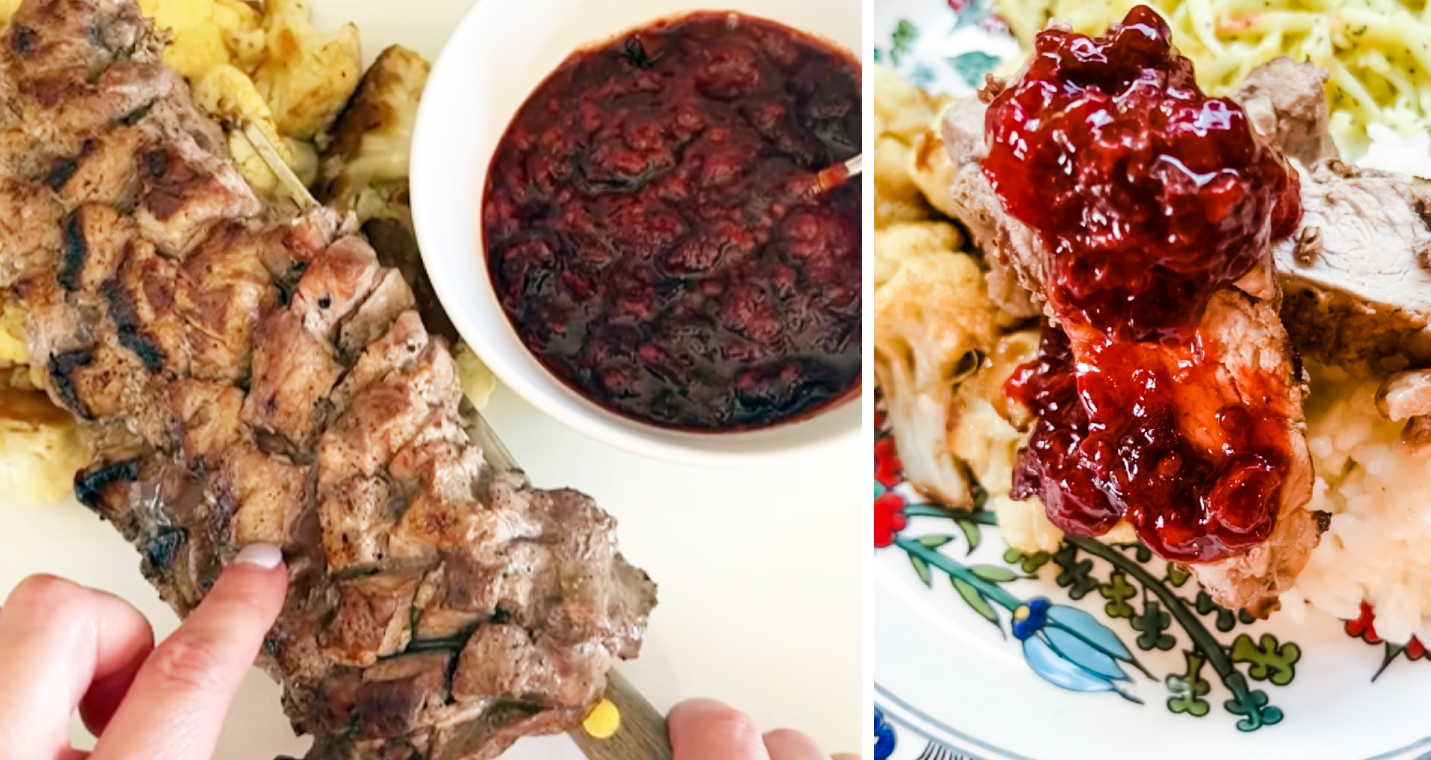 Recipe by Naomi Seifter
In 2013, Naomi Seifter founded a restaurant concept in Austin, TX called Picnik which now has three brick-and-mortar locations and a loyal following of health-conscious customers.  She has been recognized for her entrepreneurial success and commitment to promoting healthy living and has been featured in publications such as Forbes, Eater Magazine and more. 
This recipe is an excellent go-to for a weeknight meal!  Looks fancy, but it comes together super fast.  The sauce is delicious and helps it be a more forgiving dish.  This is one of my favorites!
Ingredients
Cauliflower, torn into florets and cut in half
1 head
Frozen strawberries or 1 pint hulled fresh strawberries
1 3/4 cup
Chipotles in adobo
1/3 cup
Utensils
Sharp knife
Large skillet
Ladle/large spoon
Instructions
Diamond cut the top side of the pork tenderloin about 1/2"-3/4" into the flesh. Season generously with salt and pepper.
Add olive oil and butter to a large skillet and heat to medium/medium-high heat.
Sear tenderloin first on the flat side down. Sear medium / medium-high for 3-4 min until browned.
Toss cauliflower in olive oil and salt and scatter around the roast in the skillet, cut side down.
Place 1-2 tbsp worth of butter in the slits and transfer the tenderloin to the oven to finish cooking. Finish in oven at roughly 15 min until internal temp reaches 145° (although check at 10 minutes to not overcook)
Ladle sauce over before baking or serve hot on the side (my preference with kids) since sometimes they are picky. Enjoy!
---