Smothered Bone-In Pork Chops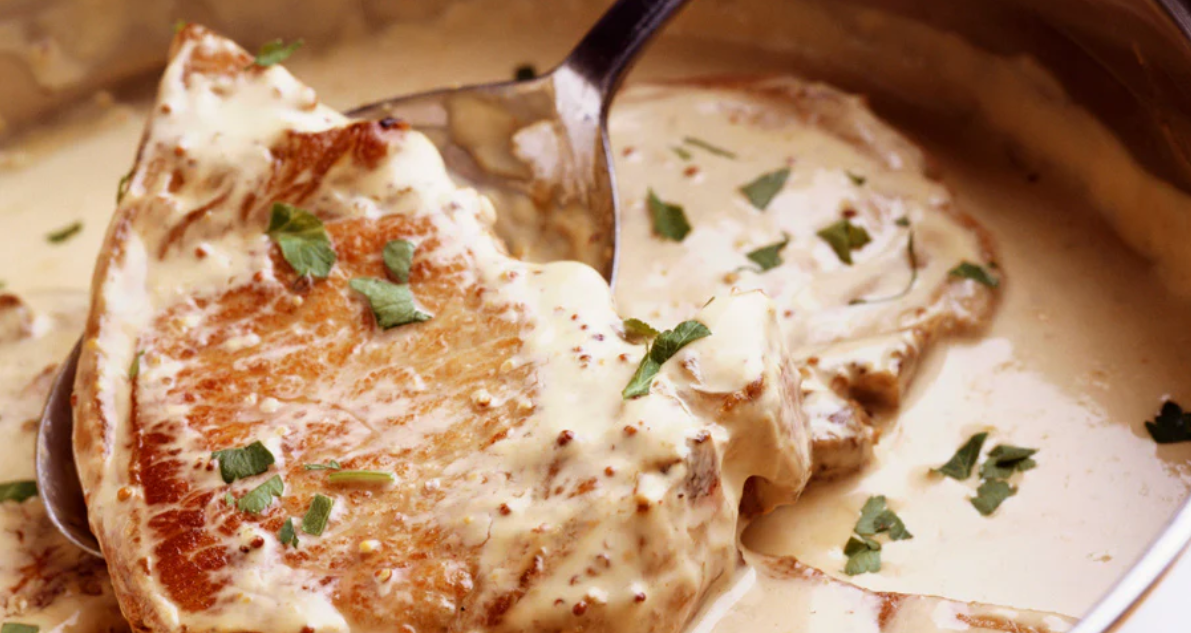 By Guest Chef, Phillip Schaaf
This recipe for smothered pork chops is quick and easy, and is a healthier upgrade on the traditional flour dredged chops found in most diners. A good cast iron skillet or steel pan is key to getting a good sear on the pork chop. We use chicken broth and plain yogurt for the sauce with a healthy amount of onion and mushrooms to cover the chops in deliciousness. Yogurt is lower in fat than cream and adds a nice tangy kick to the succulent sauce.
Ingredients
Fresh cracked pepper
2 tsp
Cremini mushrooms, de-stemmed and sliced
3
Yellow onion, sliced
1/4 medium
Whole milk plain yogurt or Greek yogurt (do not use not-fat)
2 Tbsp
Chopped parsley or dill to finish
1 Tbsp
Instructions
Season the pork chops at least thirty minutes beforehand and set aside at room temperature.
Preheat a cast iron skillet on medium heat for about 10 minutes. Add the olive oil and let it heat to shimmer.
Cook the chops for about seven and a half minutes on each side for fifteen minutes total. Remove the chops from the pan and set aside to rest while the sauce is made. Internal temp it at 145ºF.
Add the onion and mushroom to the pan. Add more oil if needed. Cook the onions and mushrooms until they have a good bit of color, about 3-4 minutes.
Deglaze with the chicken stock and let reduce for a minute or two, drop the heat to low—then add the yogurt and let the sauce reduce for another minute or two until it reaches the desired thickness.
Add the fresh chopped herbs and pour the sauce over the pork chops. Pair with your favorite vegetables and enjoy with your favorite folks.
---