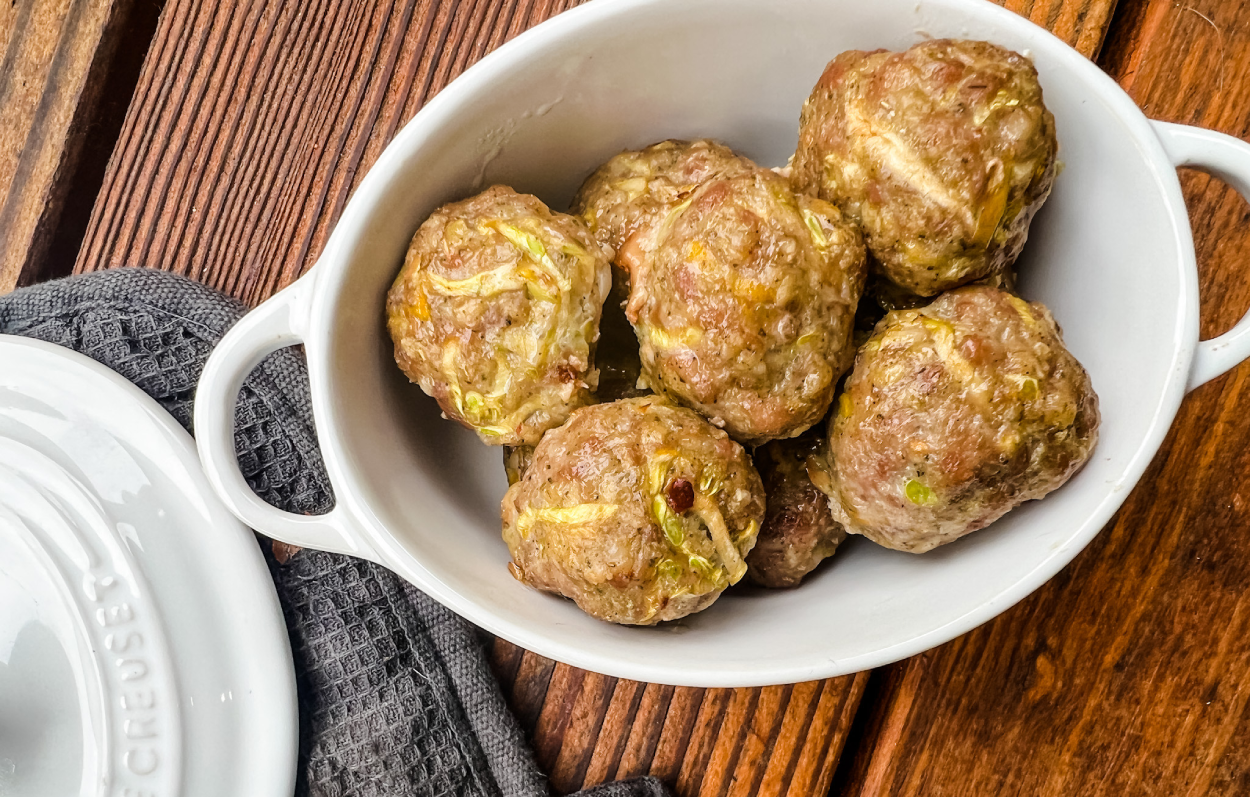 Recipe by Naomi Seifter
Start your morning with a delightful twist on traditional breakfast fare. These delectable meatballs combine the richness of ground pork with the freshness of shredded yellow squash and green apple. Seasoned with a blend of aromatic spices like sage, garlic powder, and red chili flakes, these meatballs offer a burst of flavor in every bite. The addition of maple syrup adds a touch of sweetness, while instant oats help bind everything together.
Kickstart your day
Serve these Breakfast Meatballs hot and fresh from the oven to kickstart your day with a unique and savory twist on breakfast. With a yield of approximately 3.5-4 dozen meatballs, this recipe is ideal for feeding a hungry crowd or enjoying leftovers throughout the week. Enjoy a satisfying and delicious breakfast experience like no other!
makes:

Approx. 3.5-4 dozen meatballs

cooking difficulty:

Easy

Tags:
Ingredients
Shredded yellow squash
1 cup
Shredded apple (I use green)
1 cup
Utensils
Parchment-lined baking sheet
Bowl
Instructions
Mix together shredded apple, shredded squash, eggs, instant oats, sage, maple syrup, salt, garlic powder, white pepper, onion powder, and red chili flakes until well combined. Add pork and mix together with your hands until all is thoroughly combined and well incorporated.
Using a small cookie scoop (1.5 tbsp), scoop meatballs onto a parchment-lined baking sheet. Roll into balls with your hands after scooping and space out on the baking sheet.
Bake at 350° for 25-30 min until at least 165° internal temp.
---