Antipasto Grilled Cheese & Ham Sandwich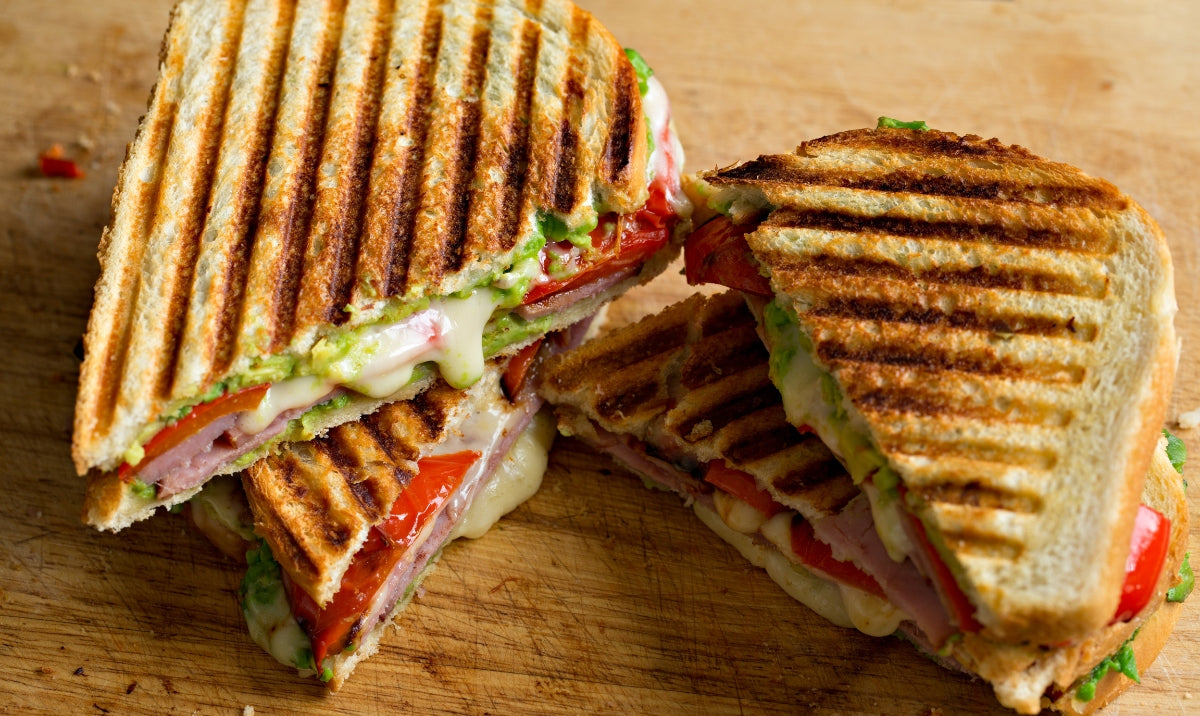 A fusion of Italian antipasto flavors with the classic grilled cheese and ham sandwich. It offers a combination of savory, creamy, and tangy tastes, and the textural contrast between the crispy bread and the melty cheese adds to its overall appeal.
Along with a ham sliced up (or you can use our pre-sliced hams! Thinly or thick, along with:
makes:

6

total time:

15 minutes

Tags:
Ingredients
Soften butter, divided
4 Tbsp
Shredded mozzarella cheese
2 cups
Halved black olives pitted
1/2 cup
Chopped artichoke hearts
1/2 cup
Instructions
To make a sandwich, start by spreading around a 1/2 tablespoon of butter on the side of two slices of bread. Sprinkle it with garlic powder and oregano.
With the buttered side down on the baking sheet, top with sliced ham, chopped artichokes, pepperoni, halved olives, pepperoncini, and mozzarella.
Heat a large skillet over medium heat and place the sandwich in the skillet buttered side down. You can make as many as you would like at once, but we recommend starting with two sandwiches.
Cook until the bottom is slightly golden and the cheese is beginning to melt around 4 to 5 minutes.
Flip each sandwich carefully to repeat cooking on the other side until golden brown. Enjoy with soup or on its own!
---