Inside Grass Roots Farmers' Co-Op: Farm on Mill Creek Meadow.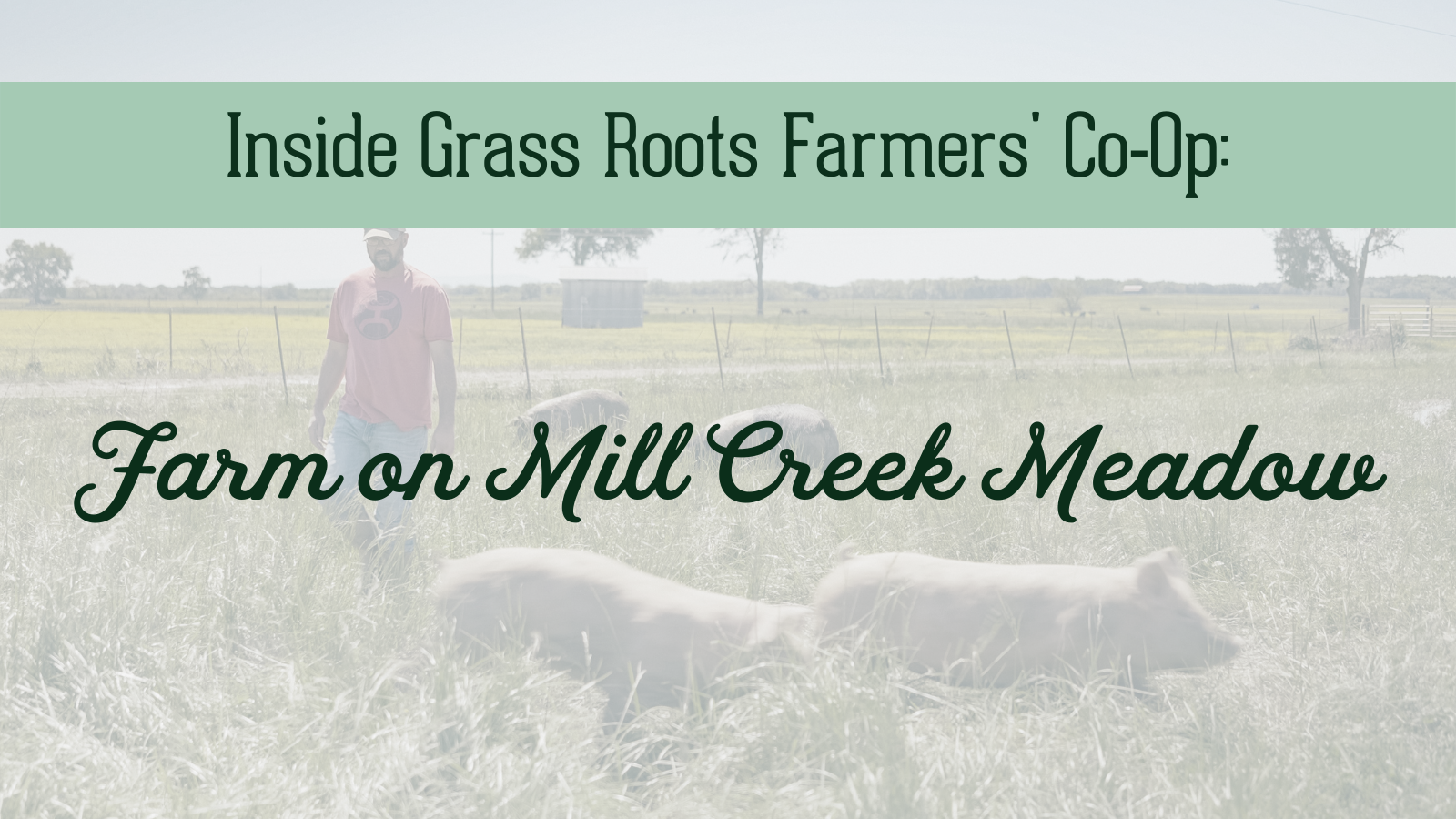 Meet Bill Staggs, Owner of Farm on Mill Creek Meadow. Before Bill joined Grass Root's Farmers' Cooperative, he was raising feeder cattle around 2009, after some time, he moved into a cow-calf operation. He then transitioned into the Cooperative in 2016 raising chickens and pork. Now he dedicates his time to raising pastured pork for the Co-Op.

For Bill, the decision to make the switch to farming full-time was a no-brainer. He shares, "The office job and the farm were not able to coexist, there's just not enough hours in the day. I was forced to chose one and to me, this is an obvious choice. How do you not want to do this? It's just such a blessing to be out here in nature"

Not only that, but Bill strongly believes that taking on farming full-time has made him a better person in every sense of the word. "The shift into full-time farming has made me a better person. Physically, mentally, spiritually, emotionally. The farm just creates a culture that just puts you in a better spot."

Bill truly loves every aspect of being a part of the Co-Op but he does have one favorite trait above all. "One of the best parts about the Grass Roots Co-Op is the community that you build. There are so many people that are so passionate about what we are doing and that's just so contagious. You want to make the products better, you want to make the land better, the people around you better."

Watch our video to learn more about Bill's farm, what he loves most about being a part of the Co-Op, and what he says is the secret to a better product.
---