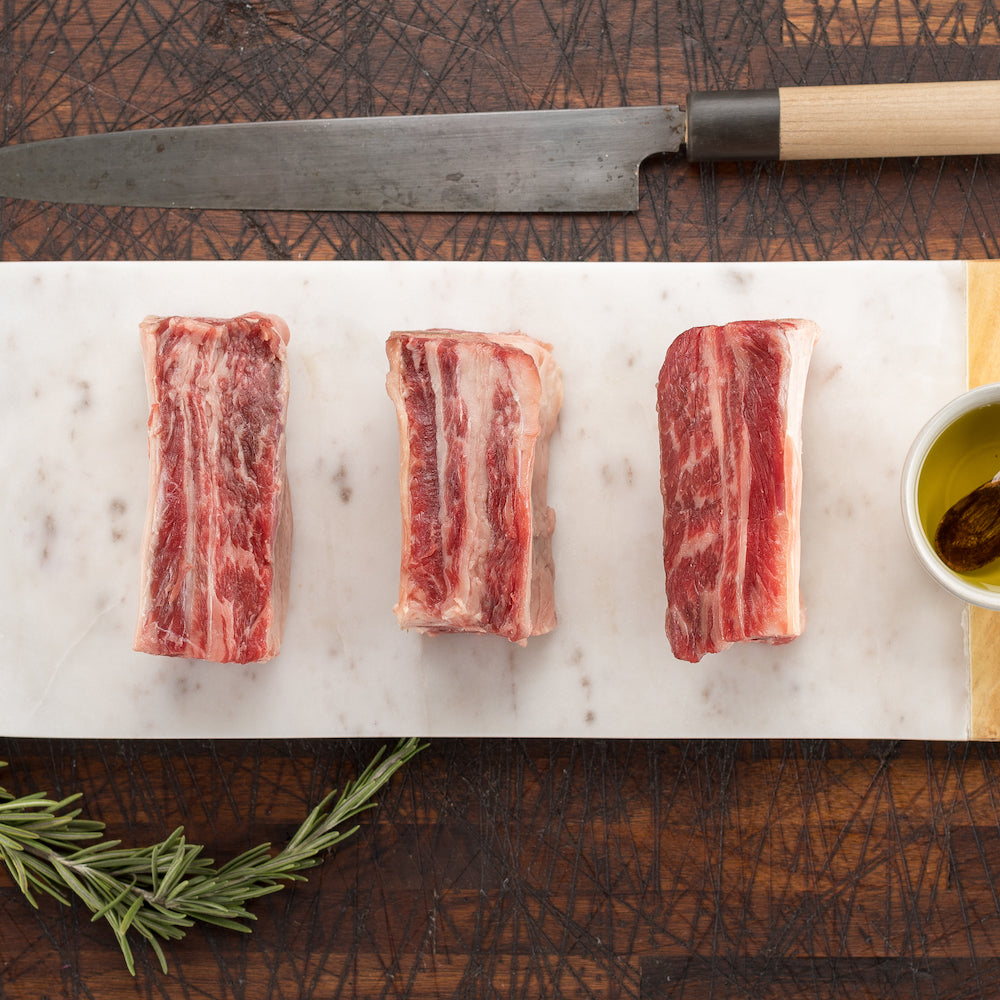 1.5 lbs
Grass-Fed Short Ribs
$24.95
Regular price
/
Shipping
calculated at checkout. Free shipping for orders over $149.
---
DAY 2 DEAL: BOGO!
Buy short ribs and get a free sirloin steak!
TODAY ONLY. ENDS TONIGHT 12/2 @ MIDNIGHT! 
Must add both products to the cart to get the the free steak.
You're in for a treat with our grass-fed and finished short ribs. The grass-based diet imparts a subtle earthiness to the meat, complemented by hints of herbaceousness and a touch of sweetness. This flavor combination creates a unique and savory taste that elevates any dish prepared with grass-fed short ribs, making them a favorite among food enthusiasts who appreciate the natural and wholesome flavors of sustainably raised meat.

Weight: 1.5 lbs (~2-4 ribs)
Serving size per package: 1-2
Temp Guide: USDA Internal: 145
(slow cooking to an internal temp just over 200° would yield that maximum deliciousness)

Cooking Method: braise, slow cook, roast, smoke, grill
Recipes to Try: Beef Short Rib Tacos, Keto-Friendly Panang Curry Short Ribs