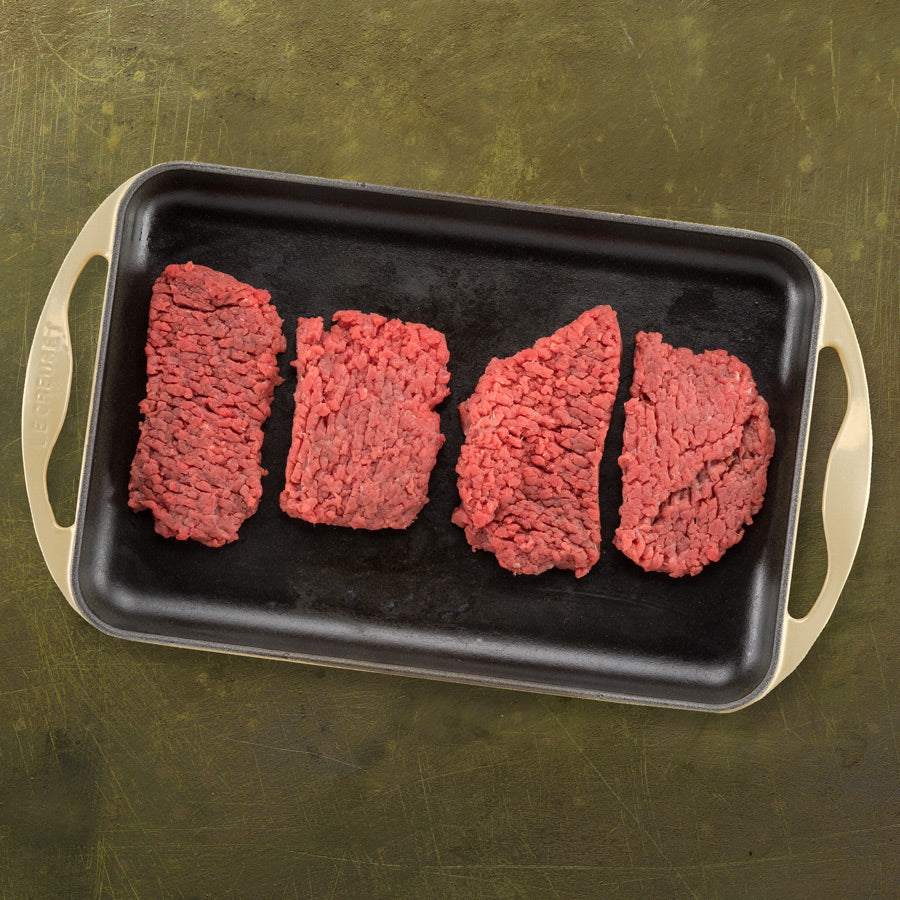 1 lb
Grass-Fed Minute Steaks
$15.95
Regular price
/
Shipping
calculated at checkout. Free shipping for orders over $149.
---
While you wait for this product to come back in stock, try our delicious Top Round Steak, grab your meat tenderizer hammer, and make it thin but using this how-to guide!
A convenient and delicious option for those seeking a quick and flavorful meal, our minute steaks deliver a mouthwatering flavor that will leave you craving more. Cut from tender and lean grass-fed beef, minute steaks are thinly sliced to ensure fast cooking times without compromising on taste or tenderness. Whether you're in need of a satisfying weeknight dinner or a protein-packed lunch, making them the perfect choice for any time-crunch culinary adventure.

Weight: 1 lb (4 steaks)
Serving size per package: 2-4
Temp Guide: USDA Internal: 145°
Cooking Method: skillet, fry
Recipe to Try: Four Ways to Cook Minute Steak