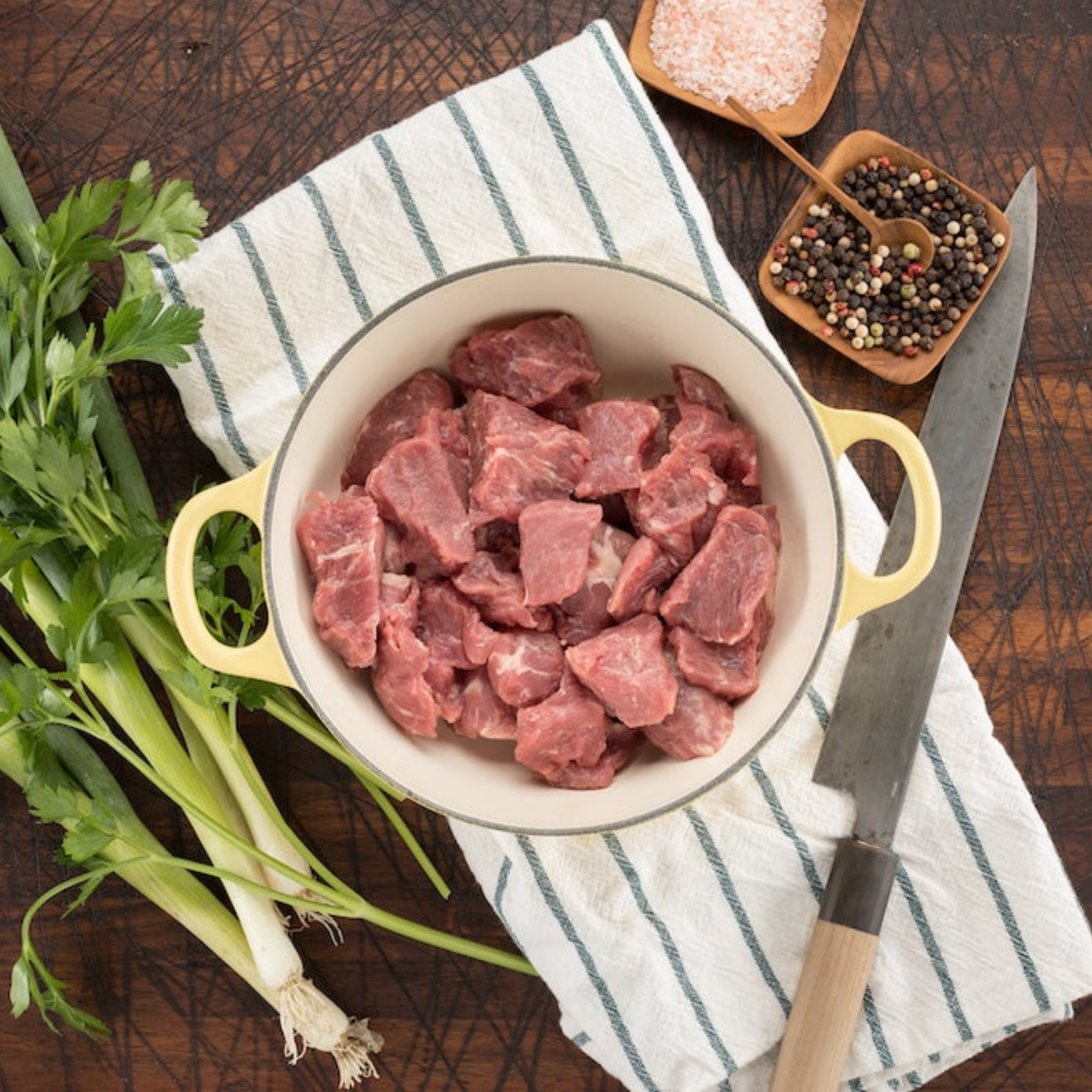 1 lb
Grass-Fed Beef Stew Meat
$19.95
Regular price
/
Shipping
calculated at checkout. Free shipping for orders over $149.
---
While you wait for this product to come back in stock, try our delicious Chuck Roast.
Our beef stew meat—cut from the bottom round—offers a rich and savory flavor that is both hearty and satisfying. When cooked low and slow, the stew meat becomes tender and succulent, infusing it with its robust flavor and creating a comforting and nourishing meal option for those seeking a delicious and wholesome dining experience.

Weight: 1 lb
Serving size per package: 2-4
Temp Guide: USDA Internal: 145° let rest for 3 mins
Cooking Method: braise, slow cook, roast
Spices: Get creative and season with global spices from India, the Caribbean, Malaysia - wherever your culinary whim takes you.