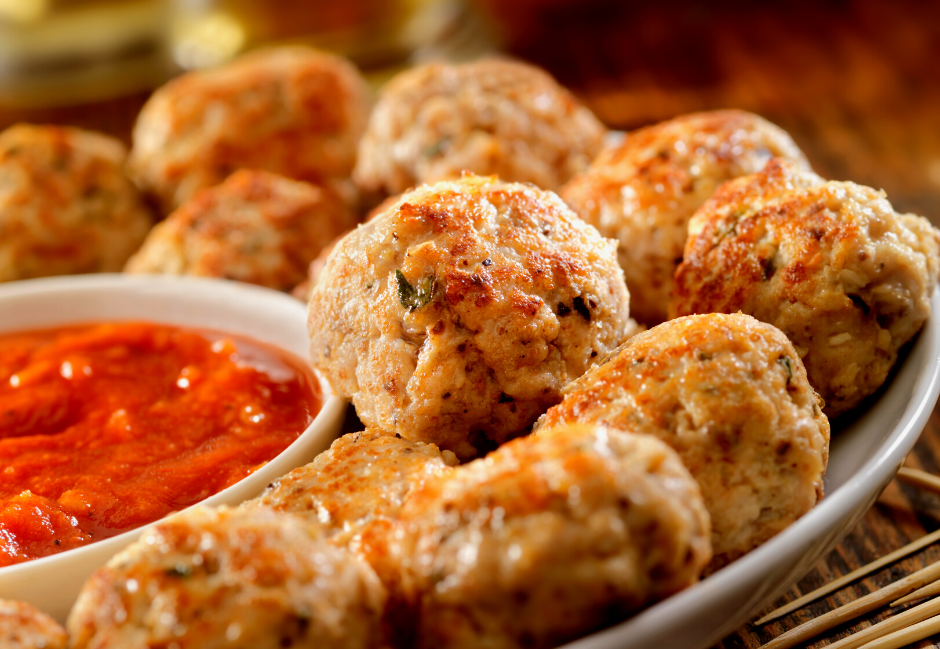 Are you craving a delicious snack that combines the irresistible flavors of pizza with the convenience of finger food, but make it keto? These tiny, mouthwatering morsels pack a big punch of flavor and bring a whole new level of excitement to your snacking experience.
Introducing Pizza Bites: Bite-sized Happiness in Every Mouthful! 
Ingredients
Shredded mozzarella
1 1/4 cup
Keto-friendly marinara sauce, to serve
Instructions
Stir together the sausage and softened cream cheese until combined.
Add in coconut flour, baking powder, garlic, seasoning, eggs, and cheese, and mix with your hands or a wooden spoon until well combined.
Add salt and pepper to taste.
Grease a baking sheet and round the dough into small balls about the size of cookies.
Bake for 18-20 minutes until golden brown.
Serve with keto-friendly marinara sauce
---