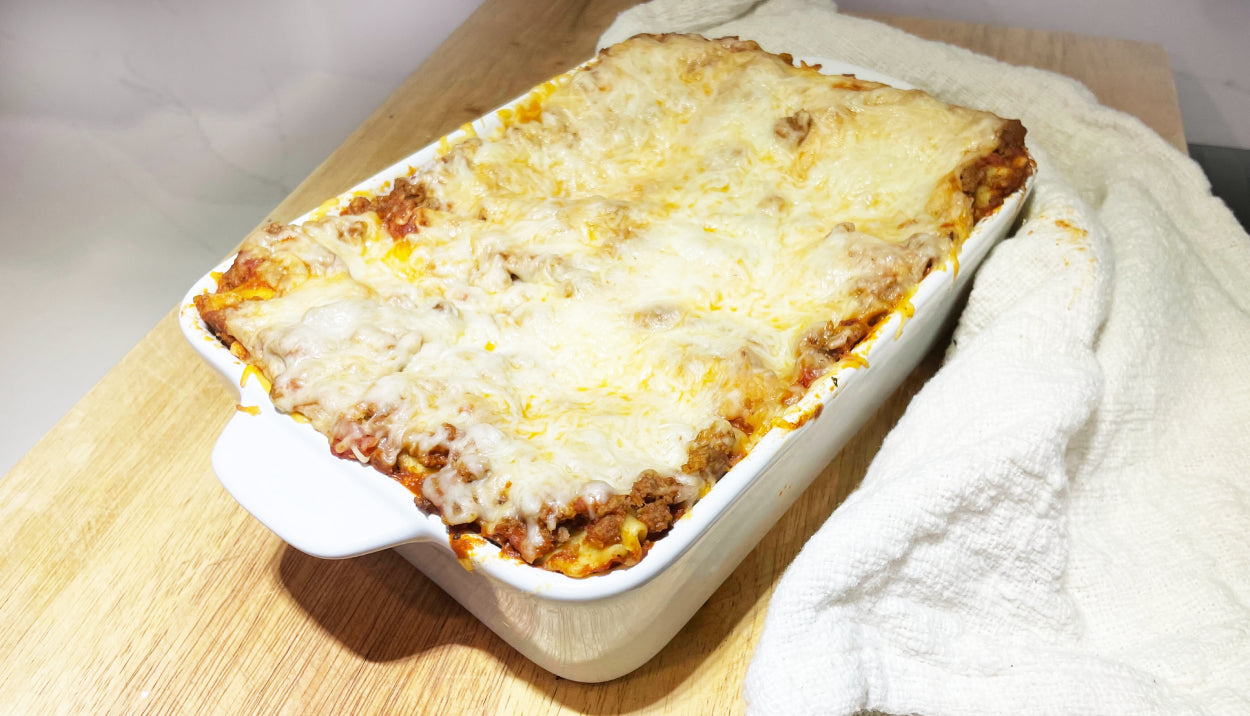 This remarkable dish is perfect for family gatherings, special occasions, or simply as a satisfying weeknight dinner. Discover the flavors of the wild paired with the comfort of home-cooked lasagna. Each forkful tells a story of tradition and adventure, blending the Italian heritage of lasagna with the bold and distinctive flavors of the American Bison.
Ingredients
Arrabbiata sauce
2 jars (24 ounces each)
Frozen chopped spinach, thawed and squeezed dry
1 package (10 ounces)
Shredded part-skim mozzarella cheese
3 cups
No-cook lasagna noodles
9 (1 package)
Utensils
Large skillet
Large bowl
13x9-in. baking dish
Instructions
Preheat the oven to 375°.
In a large skillet, cook bison and onion over medium heat until meat is no longer pink, crumbling the bison.
Stir in the arrabbiata sauce and garlic.
Bring to a boil, then reduce heat and simmer for 10 minutes.
In a large bowl, mix together the spinach, ricotta and 2 cups mozzarella cheese.
Spread about 1.5 cups of the meat sauce into a greased 13x9-in. baking dish.
Top with 3 noodles (should cover the base of the dish).
Spread about 1.5 cups of sauce to cover of noodles.
Top with half of the spinach mixture. Repeat the layers.
Top with the remaining noodles and sauce. Spread the remaining 1 cup mozzarella cheese on the top.
Cover and bake for 30 minutes.
Uncover and another 10-15 minutes until bubbly and the cheese is starting to brown at the edges.
Remove from oven and let stand for 10 minutes before cutting.
---