Braised Chicken Feet with Peanuts and Shiitake Mushrooms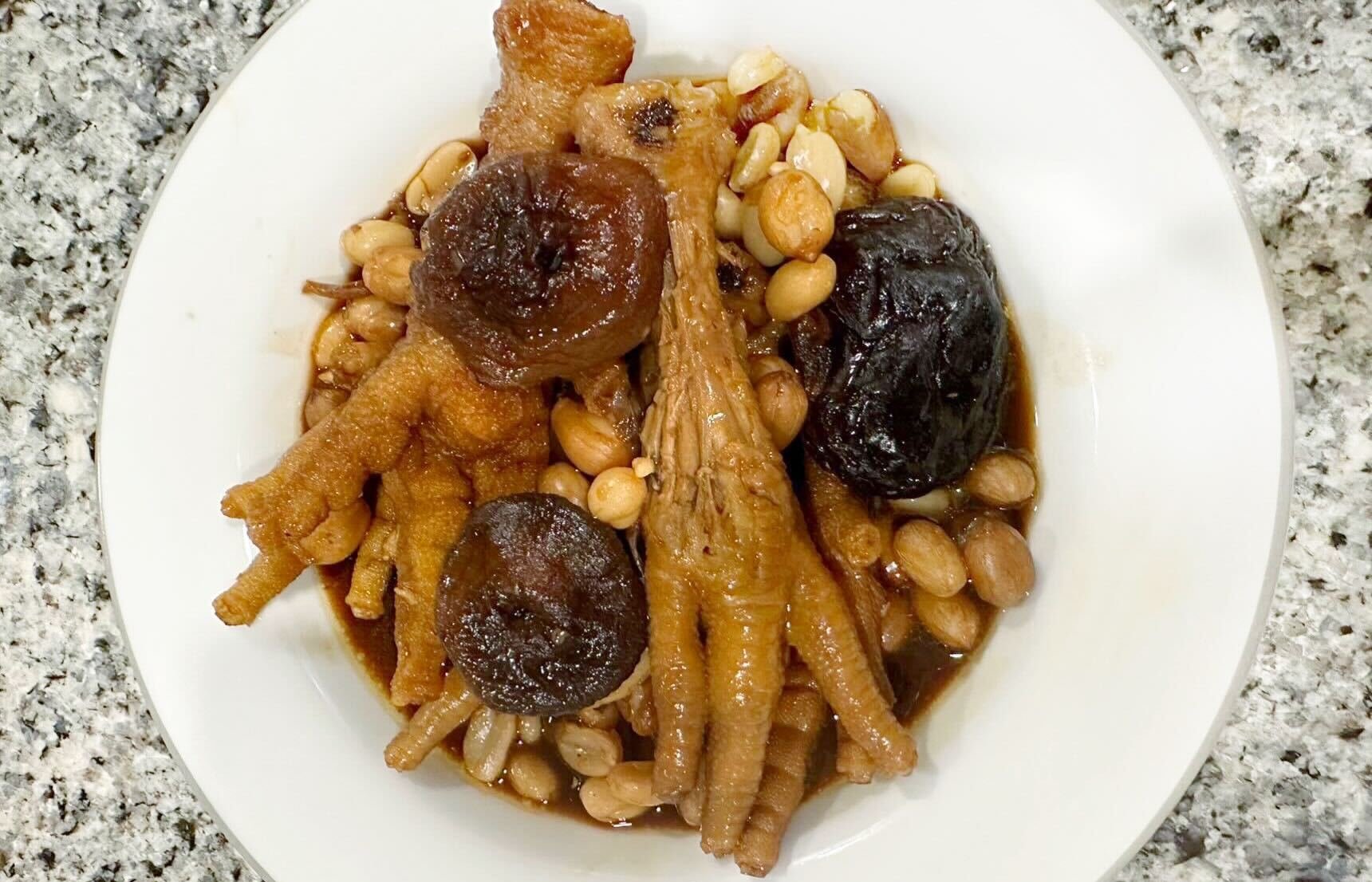 Recipe by SherlynCooks - @3lda.sh3rlyn
This dish has a well-balanced combination of savory, umami, and mildly sweet flavors, with a contrast in textures between the tender chicken feet, crunchy peanuts, and soft mushrooms, exemplifying the depth and complexity of Chinese cuisine.
Ingredients
Green onion stems
4-5 sprigs
Dried shiitake (rehydrate)
10-12 pieces
Ginger (thumb size), sliced thinly
8 pieces
Neutral tasting oil (I used avocado oil)
2 Tbsp
Worcestershire sauce
1/2 Tbsp
Utensils
Pan for frying
Sauté pan or sauce pan
Paper towels
Instructions
Deep fry the chicken feet, drain, and set aside on paper towels to absorb oil.
Sauté garlic, ginger, and green onion stems with oil. (About 2-3 mins, will smell the fragrance)
Add water and all condiments.
Add chicken feet, peanuts, and rehydrated shiitake. Bring to a boil.
Lower the temperature and simmer for another 1.5 hours under low heat.
Taste and adjust accordingly with more light soy sauce or oyster sauce.
Serve with rice, porridge, or even noodles!
---