Keto-Friendly Egg Roll Bowl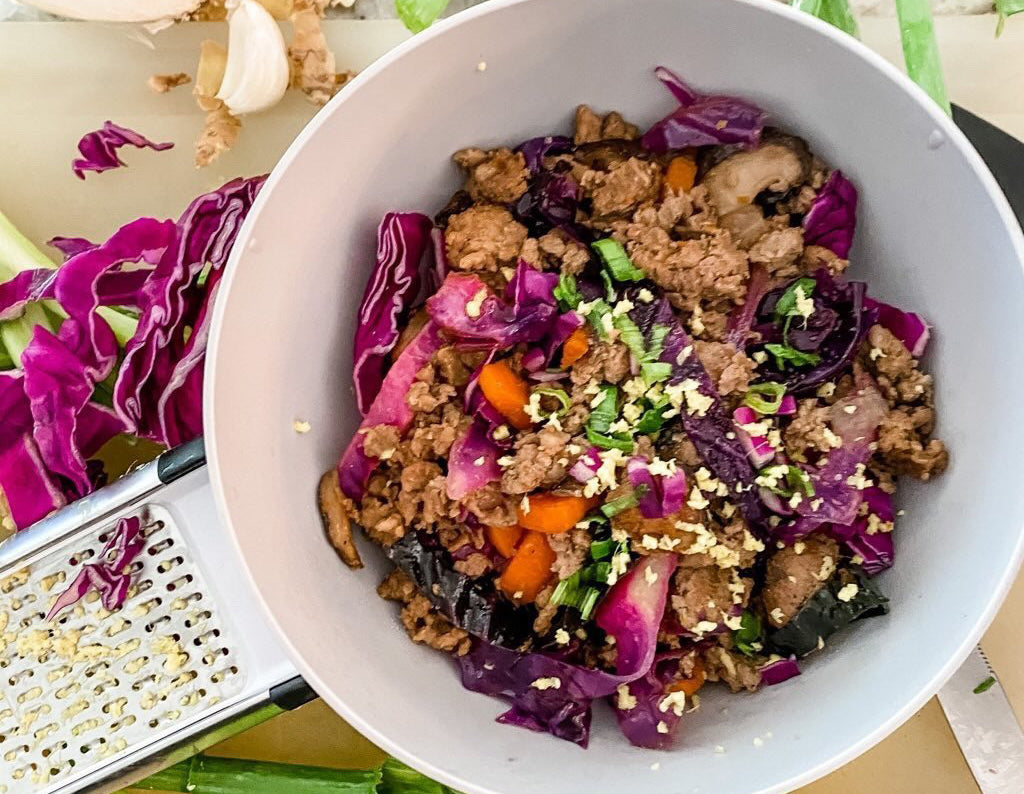 Our Keto-Friendly Egg Roll Bowl offers a delightful combination of umami, nutty, savory, and slightly spicy flavors, all brought together by a medley of low-carb ingredients that capture the essence of an egg roll in a more health-conscious format.
Instructions
In a skillet, on medium heat, brown the pork until cooked.
Add the garlic and saute until lightly browned (about 30 seconds).
Add the cabbage, carrots, soy sauce, coconut aminos, and ginger, and sauté until just tender.
Turn the heat down to low.
Push the cabbage and pork mixture to the sides of the skillet, making a hole in the center. Crack an egg and crumble until well cooked.
Stir in the sriracha and drizzle with sesame oil. Serve and eat happy!
---