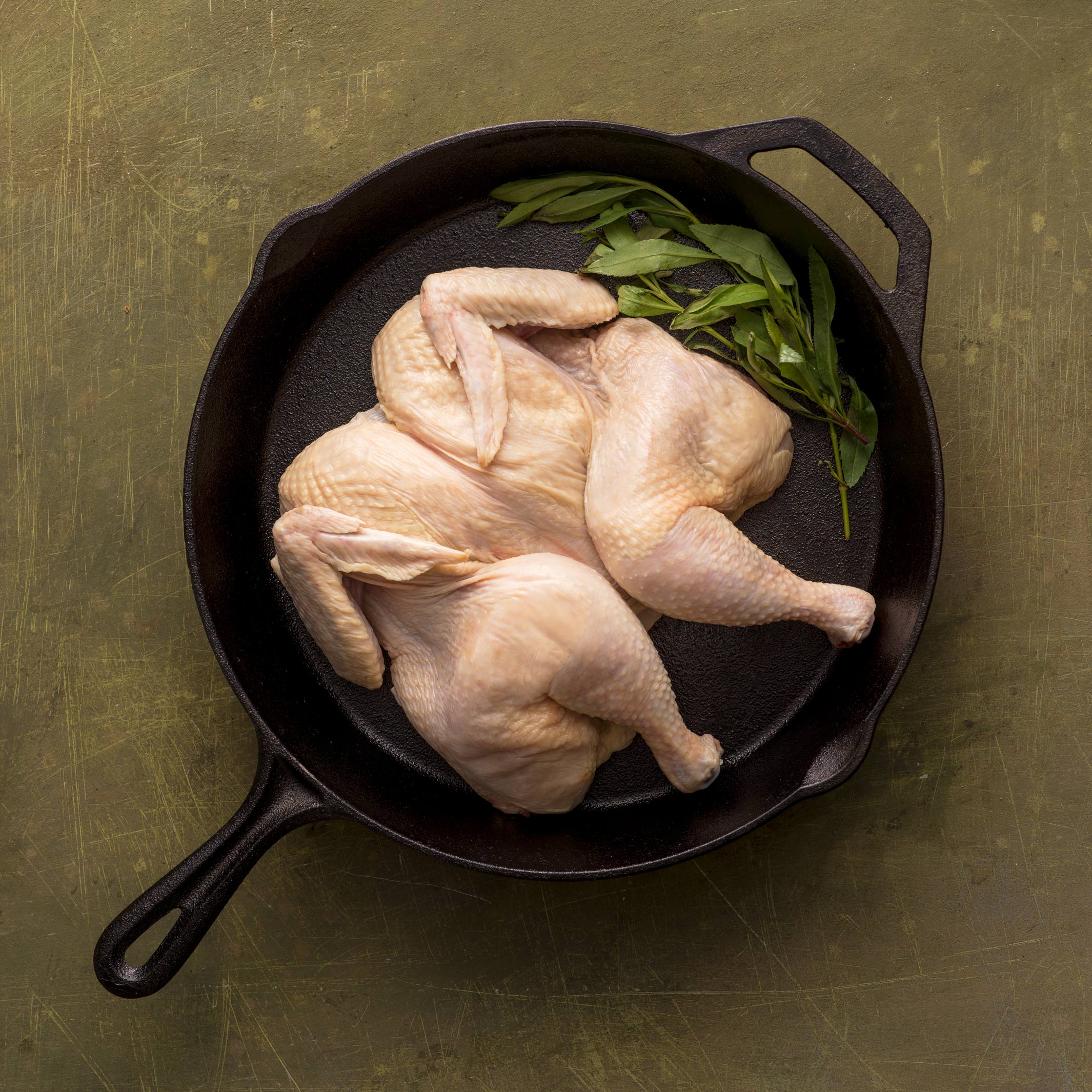 2 lbs
Pasture Raised Spatchcocked Chicken
$26.95
Regular price
/
Shipping
calculated at checkout. Free shipping for orders over $149.
---
While you wait for this product to come back in stock, try our delicious 8 Piece Pastured Chicken.
Our pasture-raised chicken is more plump, juicy, flavorful, and nutritious than conventionally raised, including organic. Want to cook a whole chicken quicker, evenly, easily? Spatchcocked is the way to go. Our butchers butterfly the chicken by removing the backbone so it's easy for you to flatten the chicken making for a faster cooking time. Just season it and it's ready to roast, grill, or sous vide. Don't forget to save the bones and make a rich, flavorful stock to have on hand for soups and stews.
Weight: 2 lb (1 chicken)
Serving size per package: 2-3
Temp Guide: USDA Internal 165°
Cooking Method: roast, grill, braise, fry, smoke, slow cook
Recipe to Try: Classic Chicken Cobb Salad