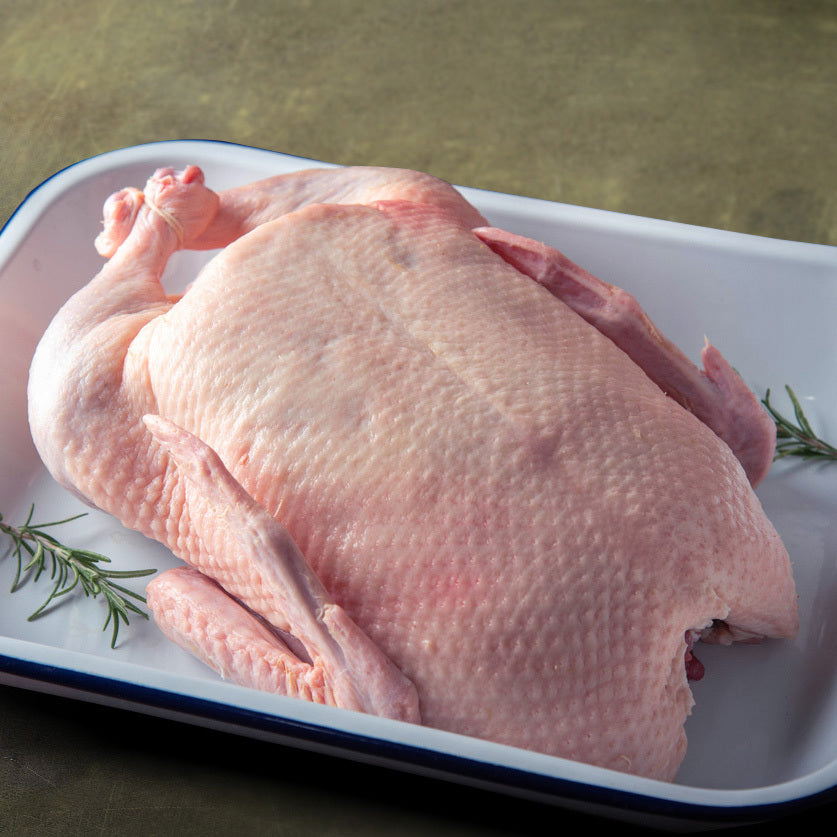 4 lbs
Pasture Raised Whole Duck
$75.95
Regular price
/
Shipping
calculated at checkout. Free shipping for orders over $149.
---
Our pasture-raised whole ducks never receive added hormones, saline injections, or antibiotics. And the tender meat provides more flavor and nutrients than conventionally-raised birds. Elevate your next holiday gathering or special occasion with a stunning whole duck roast centerpiece, a fragrant French duck confit, or Peking duck. Or let duck add some flavorful variety to your usual weekday protein options.
Contains a whole bird, with a neck inside the cavity and legs trussed. 
Please note this product will come wrapped in brown paper and will then be vacuum sealed as an extra protective measure.
Weight: 4 lbs (1 duck)
Serving size per package: 3-4
Temp Guide: USDA Internal 165°
Cooking Method: bake, fry, roast